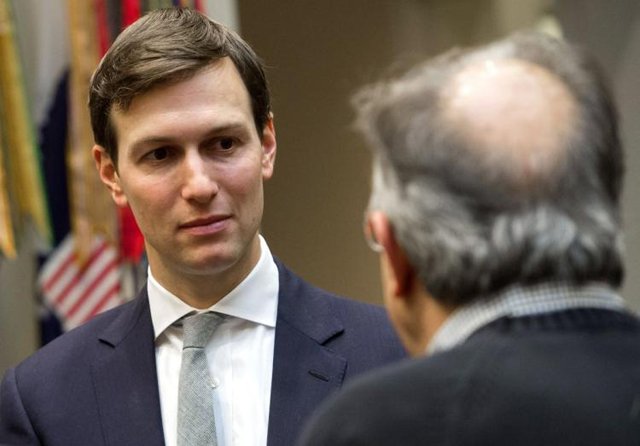 ---
NEWYORK: New York's state banking regulator asked Deutsche Bank AG and two other lenders for information on their relationships with US President Donald Trump's son-in-law and White House senior adviser Jared Kushner and his family's real estate company, a person familiar with the matter told Reuters.

The New York State Department of Financial Services (DFS) made the requests to Deutsche Bank, Signature Bank and New York Community Bank for information on loans and other financial arrangements including lines of credit and loan guarantees a week ago, the person said.

The regulator also asked for information related to other family members, the person said. Christine Taylor, a spokeswoman for Kushner Cos, said the company had not received a copy of any letter from the regulator. She described Kushner Cos as a "multibillion enterprise that is extremely financially strong.

Trump son-in-law Kushner loses top security clearance

"Prior to our CEO voluntarily resigning to serve our country, we never had any type of inquiries," Taylor said in an email. " These types of inquiries appear to be harassment solely for political reasons."

Jared Kushner's representatives did not respond to a request for comment. According to government financial disclosures from last year, he has lines of credit at the three banks, among others.

The New York regulator declined comment, as did Deutsche Bank. Signature, a New York state-chartered bank, said in an email that, with the permission of its client, it could state that "the Kushner Family and Kushner Co have been clients since 2010."

Signature said that, by law, it cannot disclose regulatory or legal inquiries. New York Community Bank, another New York state-chartered bank, had no immediate comment.

White House says Trump son-in-law Kushner can do job without security clearance

The New York Times reported on Wednesday that the private equity firm Apollo Global Management and Citigroup Inc extended loans totaling more than half a billion dollars to Kushner Cos last year after their officials held separate meetings with Kushner.

It said Joshua Harris, a founder of Apollo, was advising Trump administration officials on infrastructure policy and held several meetings with Kushner.

They discussed a possible White House job for Harris, which did not materialize, but Apollo lent $184 million to Kushner Cos in November, the paper said. Citigroup lent Kushner Cos and one of its partners $325 million in the spring of 2017 shortly after Citigroup's chief executive, Michael Corbat, met with Kushner in the White House, the Times said.

Taylor, of Kushner Cos, told the Times "stories like these attempt to make insinuating connections that do not exist to disparage the financial institutions and companies involved." Peter Mirijanian, a spokesman for Kushner's lawyer Abbe Lowell, said Kushner has had no role in Kushner Cos since joining the government.

"He has followed the ethics advice he has received for all of his work which include the separation from his business and recusals when appropriate," the spokesman added.

Jared Kushner: Trump's embattled son-in-law

Citigroup spokeswoman Danielle Romero-Apsilos told the Times Kushner Cos had been a bank client since before the election and that the relationship had no connection to Kushner's White House role. She said Citigroup negotiated the 2017 loan with Kushner Cos' business partner, a real estate developer.
COMMENTS
Comments are moderated and generally will be posted if they are on-topic and not abusive.
For more information, please see our Comments FAQ