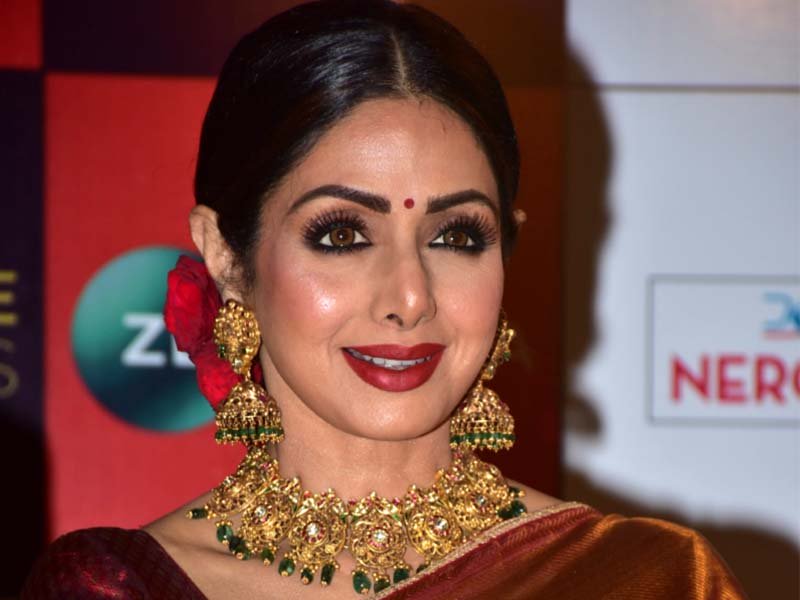 ---
We bring you a round-up of updates to keep you in the know of what's happening locally and around the globe!
Pakistani artists should be banned temporarily: says Indian Minister


Union Minister Babul Supriyo called for a temporary ban on Pakistani artists from working in the Indian film industry. "Dil Diyan Gallan is a nice song. There is another nice song sung by Atif in Bajrangi Bhaijaan. My morals as an artist agree with the idea that artists have no boundary," he said in a statement. He also said that he may believe that artists have no boundaries, however, since Indian soldiers are being killed and if Pakistani players can be stopped from playing in IPL then Bollywood needs to take a stand as well.

Sridevi's sudden demise stuns the world




Bollywood's first female superstar, Sridevi suddenly passed away on the night of February 4 in Dubai where she was attending a wedding. The starlet was reportedly found in her room unconscious and later on pronounced dead due to accidental drowning. Bollywood mourns the death of the legendary star while her daughter Janhvi Kapoor will be making her debut in a movie on July 6, 2018. RIP Sridevi, you will be missed dearly!

Britain's Queen makes surprise visit to London Fashion Week




Britain's monarch, Queen Elizabeth II made her first fashion week appearance at young designer Richard Quinn's showcase at the London Fashion Week. She was found frow-ing with Vogue editor Anna Wintour and she also presented an award recognising British design excellence to the designer. Anna Wintour reportedly broke royal protocol by interacting with Her Majesty with her sunglasses on.

Posh Spice Victoria Beckham takes risks by breaking strict dress codes




Known for her impeccable style, Victoria Beckham recently did something risky by breaking strict dress codes of Mayfair's Mark's club. The club that doesn't allow visitors to wear "light denim or ripped jeans, sportswear, cowboy boots, leggings, and t-shirts" invited Beckham to present her latest collection. Being a risk-taker, Beckham decided to show up in a slogan tee that said "It's a dark but happy place" inspired by her love for sunglasses. Fashion and risk go together so way to go girl!

Petition filed against Salman Khan, Katrina Kaif and Shilpa Shetty for casteist remarks




Tiger Zinda Hai co-stars Salman Khan and Katrina Kaif may get arrested as a result of a petition filed against them for casteist remarks. In December, an FIR was filed against superstar Salman at Andheri Police station for allegedly using the word bhangi on a public platform that hurt the sentiments of the Scheduled Caste community. Shilpa Shetty, Katrina Kaif have also come under fire for laughing at the 'casteist' joke cracked by her Tiger Zinda Hai co-star Salman at a promotional event for the film, reported Hindustan Times.

Kylie Jenner's tweet causes $1.3 billion loss to Snapchat




Snapchat's market value fell down by $1.3 billion due to Kylie Jenner's tweet about the recent update. "Sooo does anyone else not open Snapchat anymore? Or is it just me… ugh this is so sad," Jenner tweeted. She later followed up with "still love you tho snap … my first love," but the damage may already have been done.

Rehan Bashir from House of Kamiar Rokni joins team Élan




Part of the creative team of House of Kamiar Rokni, Rehan Bashir recently joined team Élan. Prior to this, Khadijah Shah stepped down as the creative director of Sapphire and Kamiar Rokni joined the retail giant as the design director. We can't wait to see what these creative geniuses have in store for us!
COMMENTS
Comments are moderated and generally will be posted if they are on-topic and not abusive.
For more information, please see our Comments FAQ