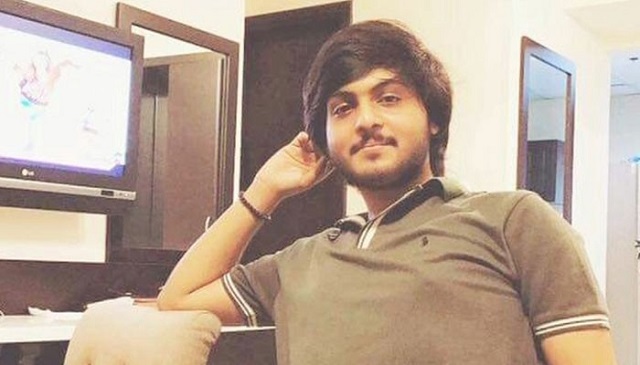 ---
KARACHI: The police have submitted the interim charge-sheet of the Intizar Ahmed murder case in court on Thursday, giving a clean chit to former Senior Superintendent of Police (SSP) Muqaddas Haider of the Anti-Car Lifting Cell (ACLC) and Madiha Kiyani.

The very suspects that Intizar's father, Ishtiaq Ahmed had dire reservations from are the ones that have been cleared in the charge sheet. Ahmed had alleged that Madiha was 'concealing' facts and that SSP Muqaddas and DSP Amir Hameed were involved in the murder.

The police found no proof that the victim and killer had shared personal enmity or animosity, the sheet added.

Former SSP Muqaddas Haider, Mahrukh Sohail, a man named Sohail and Madiha Kiyani, the girl present in the car when Intizar was gunned down, have been given clearance as no proof could be found of their involvement in the murder.

Sole eyewitness in Intizar Ahmed murder case seeks Rangers' protection

The charge-sheet further stated that no connection or relation could be found between Muqaddas and Kiyani, nor could any connection be established between Sohail Ahmed and Mahrukh.

It seems as if the police had started using delay tactics in the case proceedings. Charge-sheet directly addressed ACLC officials, Bilal and Daniyal, the two policemen who opened fire on Intizar. It was Bilal's bullet which led to Intizar's death, the report stated.

Both are currently under police's custody.

A total of 28 people were interrogated during the investigation of the case, the reported further added.

'Eyewitness girl is concealing facts', says father of Intizar

Intizar was shot dead on January 13 on Khayaban-e-Ittehad of Karachi's upscale DHA neighbourhood after officials and personnel of the ACLC resorted to an indiscriminate fire on his white-coloured Toyota Corolla, killing the victim on the spot.

Although the police had initially claimed that the boy was killed in an act of targeted killing by at least two armed assailants riding a motorcycle, it was later revealed that the ACLC officials and police personnel were behind the brutal killing.
COMMENTS
Comments are moderated and generally will be posted if they are on-topic and not abusive.
For more information, please see our Comments FAQ