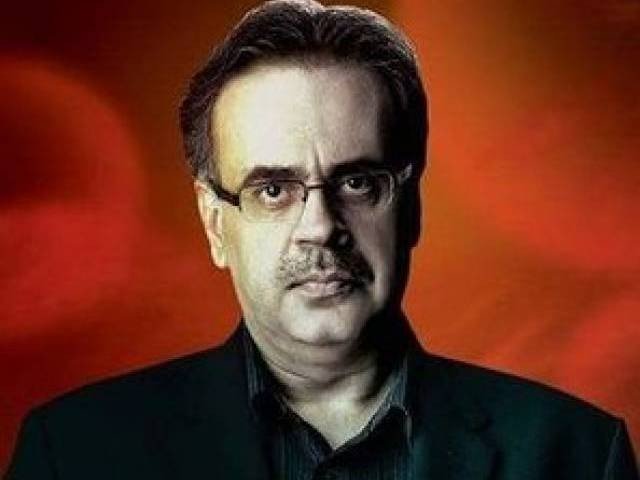 ---
ISLAMABAD: Senior anchor Dr Shahid Masood has failed to prove his claims regarding the murderer of Zainab in Kasur.

The investigating committee headed by Director General Federal Investigation Agency has rejected all 18 claims made by Shahid Masood.

The report submitted states convict Imran Ali has no connection with any international child pornography ring. He does not have 37 bank accounts and he has no contacts with any influential personalities like the federal minister, the report confirms.

Allegations that Imran posted the photo of Zainab were also proven wrong after thorough investigation.

A day after presenting evidence to the Supreme Court in January, Dr Shahid Masood backtracked from his statement alleging Zainab's murderer owned 37 bank accounts, hinting at a child pornography scandal, saying that things are often misreported.

Zainab murder case: Body to dig out truth about Shahid Masood's claims

Speaking to the Express News the anchorperson said that investigation was not his responsibility and it was the job of state institutions to find the authenticity of the news.

"I did not provide this information with any wrong intent," he said.

Masood, in his TV show claimed that the government of Punjab has brazenly lied to people and was later summoned by the Supreme Court to clarify and back his accusations.

However, the State Bank of Pakistan stated that there has been no bank account found of alleged murderer, Imran.

Masood was supposed to appear before the Joint Investigation Team to submit evidence on Friday but did not do so.

The Supreme Court, taking notice of Masood's claims ordered the Punjab police to probe into the TV anchor's claims that Zainab's alleged murderer is part of an international racket involved in child pornography and that he hold more than 37 foreign currency accounts.

Shahid Masood backtracks from claims of Zainab's murderer holding foreign bank accounts

The bench asked the Punjab police to investigate whether the accused, as claimed by Dr Masood, was actually working for some international group involved in child abuse.

During the hearing, Dr Masood also appeared before the bench and said the accused was not a mentally ill person, but was part of a racket. He claimed that influential people, including a federal minister, were backing him. He expressed fears that the accused might be killed in police custody.

The chief justice observed that responsibility of the suspect's security during police custody lied with the IG Punjab while the inspector-general of jails was responsible for his safety after judicial remand.

The court asked the anchor to share the names of the prominent figures allegedly involved in the crime.

Dr Masood handed over a paper with the names of other suspects to the judges, who warned him of 'grave consequences' if the allegations were found incorrect.