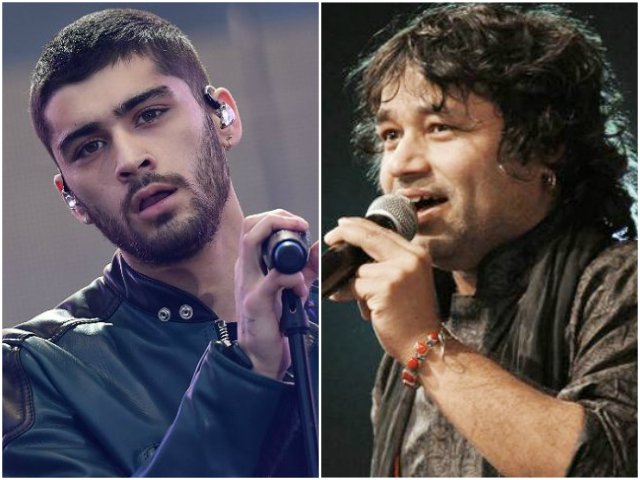 ---
After performing a cover of Teri Deewani, Zayn Malik is back with yet another Kailash Kher number to make our ears bleed. Singing Allah Ke Bande in this latest video, it seems like the former One Direction singer has sworn upon his life to take ours away - and not in a good way.

https://www.instagram.com/p/BfthUH5nWcS/?hl=en&taken-by=zayn

Malik's cover starts off with him screaming in agonising pain. Moving on to the lyrics of the song, Toota toota aik parinda aise toota has been changed by Malik's "aik parinday aise toota." There you go with the incorrect lyrics! But since Malik is new to the Urdu game, we will let this one go.

Going ahead with the video, it seems like Malik has messed up the lyrics extremely and the "Ooohooohoooo" is like him poking fun at Kher's talent.

While Malik might have hit the right pitch for the Allah ke bande hans de part of the song, his words made me cry - hysterically. Sorry Zayn Malik but we tried really hard to like your renditions - we would have been beaten up by the music Gods if we did.


It turns out that Kher witnessed the brutal killing of Teri Deewani and offered Malik to take a few lessons from him. "If Malik is a real fan of Kailasa (my band), we have our digital academy starting soon. There will be a course dedicated to all our compositions, including Teri Deewani and all our other hits," Kher told IANS.

Kher also offered to jam with Malik together in the future and explained, "To know the correct codes and nuances, he can join the academy and enrol himself. It will help him to improve his skills."

A word of advice, please stick to your original flavour. We love it!

Have something to add to the story? Share in the comments below.