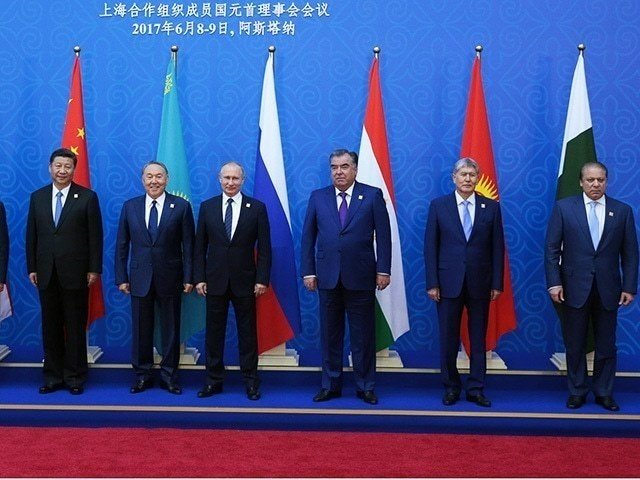 ---
ISLAMABAD: A daylong seminar on "Shanghai Cooperation Organisation (SCO) — Challenges and Opportunities" highlighted the significance of gaining full membership for Pakistan and the benefits, problems and solutions this membership holds for the country.

The seminar was arranged by the Centre for Global and Strategic Studies (CGSS) to bring together the international guest speakers, diplomats, former ambassadors, government representatives, armed forces officers and experts of foreign policy which discussed the various ways in which the SCO has promoted regional connectivity.

CGSS Chairman Lt Gen (retd) Zahirul Islam  in his opening remarks said SCO has provided Pakistan an opportunity to improve its relations with the regional countries by facilitating trade through the Gwadar Port, contributing to a regional solution to the Afghanistan issue, addressing its worsening energy crisis, as well as learning from and contributing to the SCO's Regional Anti-Terrorist Structure (RATS).

Ambassador of China Yao Jing presented his speech on "Strategic Role of China in Strengthening the SCO".

He said all SCO members are facing security challenges which need joint efforts of the member countries to tackle them. Practical cooperation, people-to-people and cultural bonds need to be enhanced. And openness and inclusiveness should be maintained.

Moscow State Institute of International Relations expert Dr Vladimir Kozin spoke on role of Russia in Shanghai Cooperation Organisation.

He said the most acute challenge being faced by the SCO is that Russia and China have been labelled as "long-standing strategic competitors of the USA", though both powers have defensive nuclear doctrines.

He said Russia is happy that its relationship with Pakistan is developing very actively along all directions and it is strange to hear claims such as "do more" from the US, because Pakistan has made formidable contribution to wipe out the menace of terrorism. Moscow is grateful to Islamabad for such tireless contribution and later this year Russia and Pakistan will conduct anti-terrorist exercises, he added.

Tajikistan Centre for Strategic Studies Deputy Director Dr Muminova Farida Mahmoodovna speaking on "Challenges and Opportunities for Regional Economic Cooperation in Shanghai Cooperation Organisation," said at least four themes including food security, water and energy issues, development of transport communications and transit potential production cooperation directions may be of interest to all SCO countries.

She said a high level of support and trust between governments and the formation of common interests is required, adding that an institutional mechanism is required for coordinating the activities of various stakeholders. The priority direction of cooperation is not only trade and economic ties, but also the implementation of infrastructure projects and production cooperation.

Chinese Academy of Social Sciences One Belt One Road Center Deputy General Secretary Xu Wenhong gave five principles for peaceful coexistence namely mutual respect for each other's territorial integrity and sovereignty, mutual non-aggression, mutual non-interference in others internal affairs, equality and cooperation for mutual benefit and last but not the least peaceful co-existence.

Former foreign secretary of Pakistan Ambassador Jalil Abbas Jilani sopke on "Pakistan's Geostrategic Role in Shanghai Cooperation Organisation". He said Pakistan is a hub of geo economic activity culminating in the shape of belt and road initiative and its main artery under CPEC.

Former high commissioner of Pakistan to India and Islamabad Policy Research Institute Ambassador President Abdul Basit said the three main objectives of India to join SCO are to participate in the regional connectivity, exert pressure on Pakistan for providing transit to Afghanistan and to achieve gains and benefits in the energy sector as it is an energy-deficit state.

Advisor to National University of Science and Technology (NUST), Islamabad Amer Hashmi said the global economic centre of gravity has shifted to the vicinity of Pakistan with the peaceful development of China presenting an unprecedented geo-economic opportunity and geopolitical challenge to Pakistan, he added.

Published in The Express Tribune, February 28th, 2018.