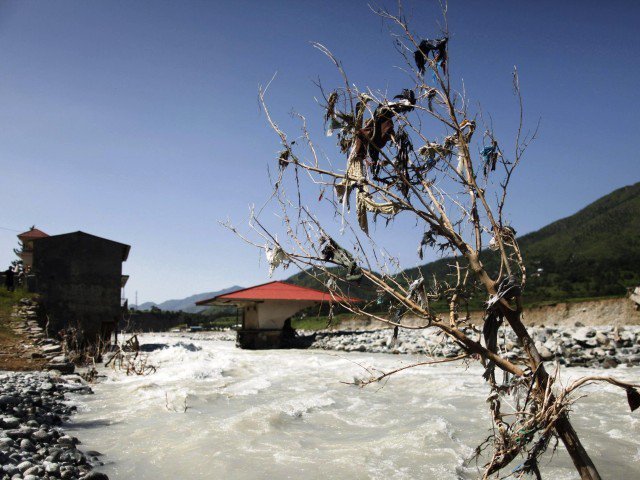 ---
ISLAMABAD: As climate change puts more and more communities at risk, local and indigenous knowledge can be used to develop adaptation strategies for poor and vulnerable people.

This was noted as the fourth International Climate Change Adaptation Policy and Science (CCAPS) conference, organised by the Pakistan Agricultural Research Council (PARC), concluded on Tuesday.

Dr Amina, a livelihoods and migration specialist at the International Centre for Integrated Mountain Development (ICIMOD) said that when they asked farming communities whether they had seen on-ground impact of climate change, an overwhelming 96 per cent responded in the affirmative but only 35 per cent said that they were taking measures to cope with the change.

She concluded that people living up in mountainous areas were far more vulnerable to climate change challenge when compared to people living in plain areas. But local knowledge, she stressed, could be important in supporting customized climate action — provided there was sufficient support from the science group.

Uzair Khan, head of the parliamentary committee on climate change, concluded the conference by remarking that climate change was being considered as one of the important issues of the country by parliamentarians in Pakistan now.

"A regional approach required to deal with climate change," Uzair said, adding that young parliamentarians at the South Asian Association of Regional Cooperation (SAARC) level were gathered a while back to bring more climate change issues and adaptation solutions to their manifesto.

Even though a number of efforts had been made at national level in Pakistan such as the formation of a Climate Change Ministry and a climate change policy with an implementation framework, there were still gaps at the federal level and provincial levels.

"There is need to increase the budget for climate change apart from calculating the cost of the inaction of adaptation practices," the parliamentarian urged.

At a session on heat stress management across the Hindu Kush and Himalayan regions,  Dr Christen Siderius presented his research on urban heat stress in Faisalabad and emphasised that local knowledge should be used to develop adaptation strategies for poor and vulnerable people.



Published in The Express Tribune, February 28th, 2018.