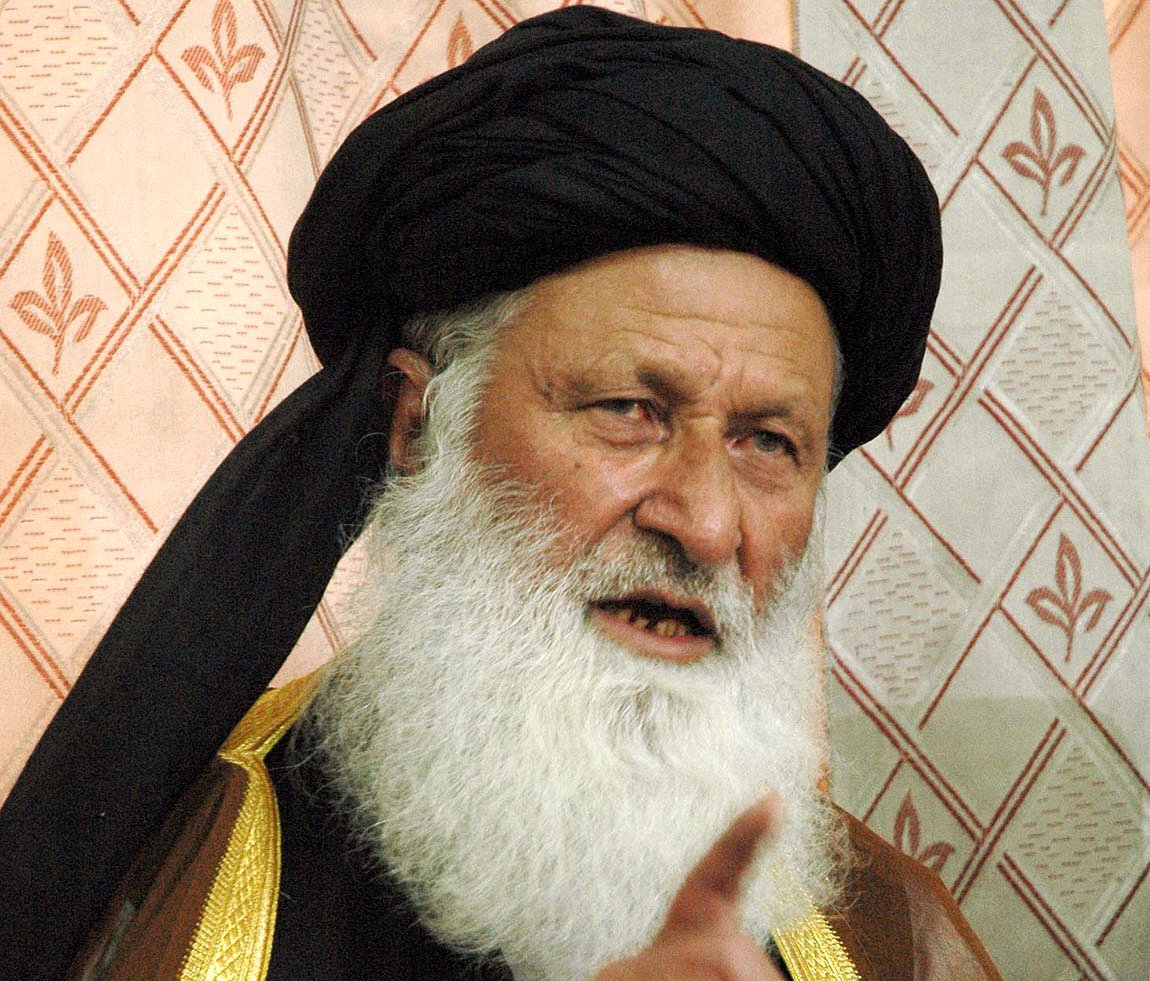 ---
QUETTA: Former Council of Islamic Ideology chairman Maulana Mohammad Khan Sherani has said that the United States is hatching a conspiracy to pit brotherly nations against each another.

"The US is trying to use Ummah as a tool to win its war on terror and establish control over the entire world," said the Jamiat Ulema-e-Islam-Fazl central leader while speaking at the Azmat-i-Quran Conference in Madarsa-Maftah-ul-Alum in Dera Murad Jamali.

'Gentle beating' of wife is no violence, says CII chief

Senator Hafiz Hamdullah, Hashmat Khan Lehri, Haji Mohammad Sadiq Noorzai, Maulana Muhammad Alam Langove, Hafizulah Jattak, former senator Ismail Buledi and others also spoke on the occasion.

Dastarbandi of the students, who had completed their education, was held on the occasion.

He urged all Muslim countries to unite against the US's ill-designs as well as other forces helping Trump.

Maulana Sherani, who is also a member of the National Assembly, said, "Muslims will face the worst situation if they do not unite against anti-Islamic forces."

He asked the people to send their children to Deeni Madaras to receive education according to the Islamic principles as "our success lies in Islamic teachings".

Trump tweets are not considered official US policy: PM Abbasi

He believed that all conspiracies being hatched against the Ummah could be foiled through unity. Pakistan was created in the name of Islam and the problems faced by it could be resolved through implementation of Islamic laws, he said.
COMMENTS
Comments are moderated and generally will be posted if they are on-topic and not abusive.
For more information, please see our Comments FAQ