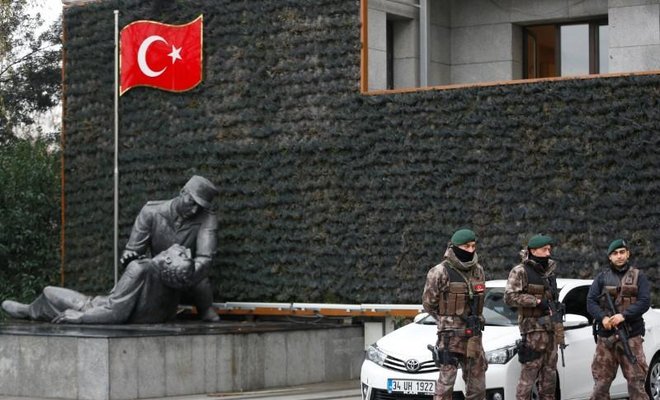 ---
ANKARA: A Turkish court jailed a paedophile, a record 572 years for abusing 18 children at the school where he worked, reports said Tuesday, as alarm grows over the extent of child abuse in the country.

The court in the southern province of Adiyaman convicted the janitor after it was found he raped children and would sneak into some of the pupils' beds, Hurriyet daily said.

The defendant was found guilty of multiple crimes including "child sexual abuse" for which he was given 30 years for each of the 18 boys he abused, the newspaper reported.

He was also sentenced to 32 years for other crimes including "depriving someone of their liberty", "obscenity" and "blackmail", thus adding up to 571 years 11 months and 25 days, Dogan news agency and Hurriyet reported.

The paedophile started working at a high school offering a specialised religious education, known as an Imam Hatip school, in 2012 but lived at the school between 2013 and 2015, the newspaper said.

At one point, the former cleaner would physically hit the children, force them to watch pornographic films, make them smoke as well as threaten the students, Hurriyet said.

Russian court sentences paedophile Orthodox priest to 14 years

The subject of child abuse has been under the spotlight in the past week after two recent separate incidents of child sexual abuse reported in local media shocked Turkey.

Following public outrage, the government was quick to respond by setting up a commission on preventing child abuse with officials including six government ministers.

The government said it would also consider introducing chemical castration, which involves using drugs to reduce libido, for child abusers.

Chemical castration had already been introduced in 2016 but the country's highest administrative court, the Council of State, halted its implementation last August.

Women's rights groups have opposed the measure, saying that the solution to stopping child sexual abuse was to stop giving reduced sentences to offenders.

The number of court rulings on child sexual abuse in Turkey has soared, rising from 3,778 in 2006 to 21,189 in 2016, according to justice ministry data cited by human rights groups.
COMMENTS
Comments are moderated and generally will be posted if they are on-topic and not abusive.
For more information, please see our Comments FAQ