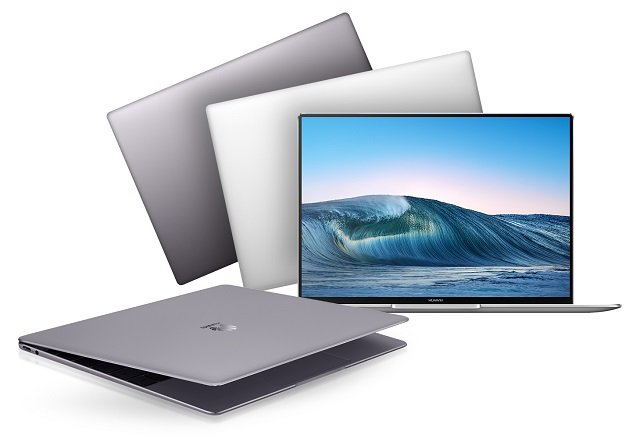 ---
Huawei unveiled its newest MateBook X Pro at the annual Mobile World Congress being held in Barcelona on Monday.

The Chinese giants also unveiled the MediaPad M5 series and the details of its self-driving vehicle project.

"At HUAWEI, we're guided by a vision of an all-connected world, and to achieve that goal, we invest significantly in research and development to understand the ways in which people interact and connect with technology," said Richard Yu, CEO of HUAWEI.

Few phone makers will survive industry's brutal economics

The Huawei MateBook X Pro is ultra-thin and powered by the 8th generation Intel Core i7 processor. It has a full-featured 13.9-inch screen and a 3k touch-enabled display while boasting a battery life of 57.4Wh.




MediaPad M5 series is a series of tablets designed with a 2.5D glass screen and a 2k HD view. The sleek yet powerful tablets come in two sizes -- 8.5-inch and 10.8-inch.




PHOTO: AFP

As far as the RoadReader project is concerned, Huawei has transformed a Porsche Panamera into a self-driving car that understands its surrounding. It takes advantage of AI and can detect a ball, bike or a ball from a distance.

Telefonica launches 'Aura' voice assistant in six countries

"Our smartphones are already outstanding at object recognition. We wanted to see if in a short space of time we could teach it to not only drive a car, but to use its AI capabilities to see certain objects, and be taught to avoid them," according to Andrew Garrihy, Chief Marketing Officer, Huawei Western Europe while talking about the RoadReader project.




PHOTO: HUAWEI

The MateBook X Pro and MediaPad M5 series will hit markets in Spring 2018