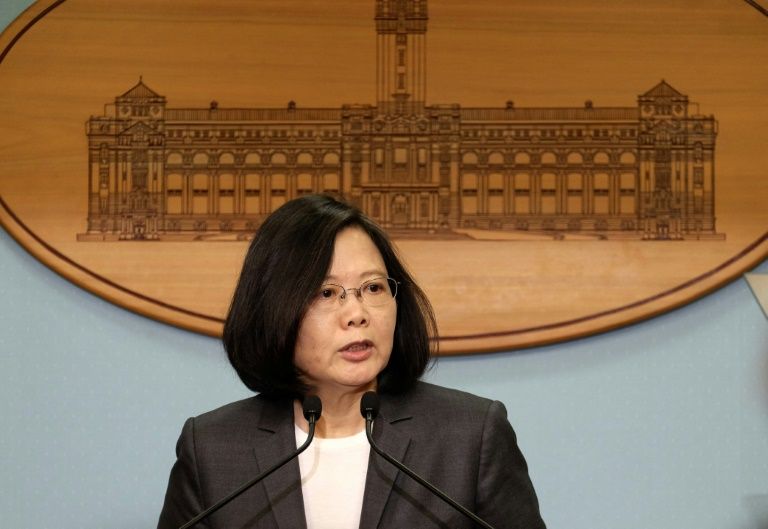 ---
TAIPEI,TAIWAN: Protesters including senior military veterans pushed down a gate to Taiwan's parliament building Tuesday and clashed with police as they tried to storm in over pension cutbacks. One former colonel was in a critical condition in hospital after attempting to climb a wall and falling.

The protests were sparked by government plans to reform the military pension system, part of a wider pension cutbacks programme which triggered mass protests last year.

Taiwan looks south for Muslim tourist dollars

Legislators passed a pension reform bill last June, cutting civil servants' generous pension packages as the government warned it could no longer pay out on the high-interest deals. A separate bill targeting military pensions is expected to be discussed in the current parliament session.

The backlash over the cuts is a major challenge for President Tsai Ing-wen, who has seen her popularity rating fall since her election two years ago.

Dozens of protesters Tuesday pushed down a gate to the parliament compound in downtown Taipei as police attempted to stop them from rushing in. Retired general Wu Sz-huai fainted in the skirmish while former colonel Miao Te-sheng was seriously injured.

Video footage showed a police officer trying to break Miao's fall as he slipped from the second storey of a building, landing on his back.

"We have spent more than a year protesting on the streets. The Democratic Progressive Party (DPP) government has completely ignored us, our petitions and protests," one protester said in a video posted on the organising group's Facebook page.

It called for the bill passed last year to be halted and for government negotiations to be held over the military pension plan. The presidential office appealed to protesters to remain calm and said the government had taken account of veterans' concerns in drafting reforms.

Taiwan blocks China flights after route row

"Military pension reforms are to ensure the pension system can develop sustainably," it said in a statement. "Within the limits the state finance allows ... we hope to offer the best solution," it added.

Taiwan's pension schemes vary for different occupations and public sector retirees typically receive more generous packages than workers from other sectors which fall under a different labour pension system.

The government has warned that various pension funds could go bankrupt as early as 2020 if the system is not overhauled. Among the reforms is the phasing out of a preferential 18 per cent interest on savings for civil servants and military personnel.