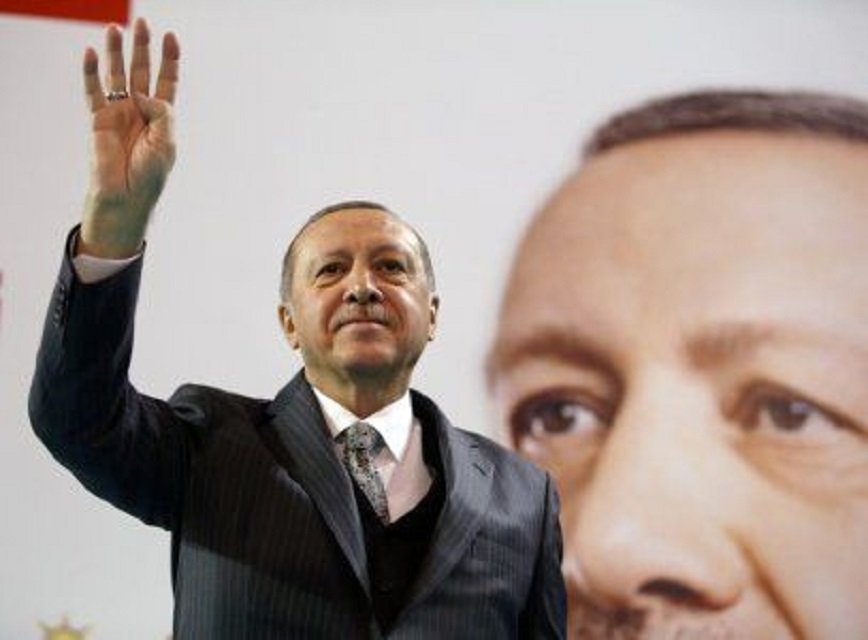 ---
ANKARA: Turkey on Monday said it had formally asked for the extradition of one of the most prominent leaders of the Syrian Kurds, who was detained by Czech police at the weekend at Ankara's request.

Saleh Muslim, a key figure of the Syrian Kurdish movement, was detained on Saturday night at an upmarket Prague hotel, Czech and Turkish officials said.

"The justice ministry has completed its preparations (for extradition) and this file has been sent to the Czech judicial authorities as of yesterday," Deputy Prime Minister Bekir Bozdag said.

Muslim was a former co-chair of the Syrian Kurdish Democratic Union Party (PYD), which is the political wing of the Kurdish People's Protection Units (YPG) militia.

"Our request is for the extradition for Saleh Muslim — the manager of a terror organisation, a ringleader and who is still involved in terror actions against Turkey — as required by the law that binds us both," Bozdag told NTV broadcaster in an interview.

Turkey steps up assault on Kurdish militia in Syria

Bozdag, also government spokesman, has previously noted that both Turkey and the Czech Republic were parties to the European Convention on Extradition.

In Prague, a spokeswoman for the municipal court said it would rule on Tuesday whether to remand Muslim in custody.

Justice Ministry spokeswoman Tereza Schejbalova said the Czech authorities had yet to receive the formal extradition request and it could take several more days.

Turkish President Recep Tayyip Erdogan told reporters in Istanbul that Turkish authorities were taking steps to avoid "an adverse outcome" to the extradition request.

However Czech foreign ministry spokesman Martin Stropnicky denied there was any link between the arrest of Muslim and the jailing in Turkey of two Czech nationals on charges of fighting for the YPG in Syria.

11 Turkish troops killed in deadliest day of Kurdish offensive

Miroslav Farkas and Marketa Vselichova were sentenced last year to six years and three months behind bars. Some Turkish media had speculated over the possibility they could be released in exchange for the extradition of Muslim.

Turkey last month launched an air and ground offensive supporting Syrian rebels against the US-backed YPG in its western enclave of Afrin.

Ankara says the YPG and PYD are "terrorist" extensions of the Kurdistan Workers' Party (PKK) which has waged a three-decade insurgency against the Turkish state.

The PKK is proscribed as a terror group by Ankara and its Western allies but the US has been working closely with the YPG against the Islamic State extremist group in Syria.

Muslim is wanted by Ankara over a February 2016 attack in Ankara that killed 29 people and the Turkish authorities blamed on Kurdish militants.

He has been charged and faces 30 life sentences if found guilty but he has dismissed the accusations against him.

If he is extradited, he would be one of the most senior Kurdish officials to be in Turkish custody since the detention of PKK founder Abdullah Ocalan in 1999.