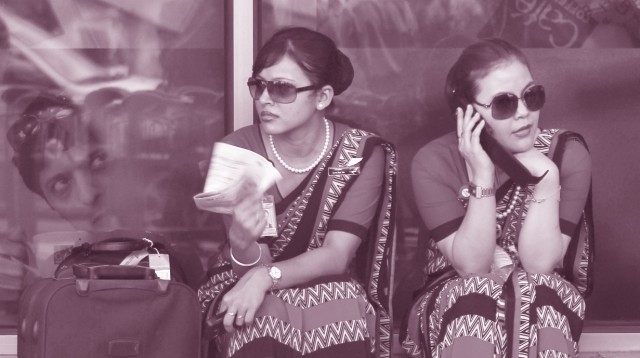 ---
NEW DEHLI: New Delhi High court on Wednesday restrained Air India employees from continuing with the strike, which was prompted by an alleged management "gag" on staff talking to the media after the crash near the city of Mangalore killing 158 people.

Earlier India's aviation minister condemned the Air India staff strike calling it "irresponsible" as the walk-out led to flight cancellations and travel disruption just days after a fatal crash. Praful Patel said the 15,000 striking staff must stand behind the ailing airline, which faced an uncertain future even before a plane from its low-cost subsidiary crashed. "The entire Air India family should have been one in solidarity and tried its best, not only to help the families of the victims but also to have resurrected the brand of Air India and tried its best to redeem the damage to the airline," Patel said in a statement.

"Irresponsible sections of the employees have resorted to such illegal action without any notice," he said. Air India said 76 flights, including 14 on international routes, were cancelled on Wednesday because of the strike. Nearly 50 flights were cancelled on Tuesday – the first day of the strike – with services to and from Mumbai, New Delhi, Bangalore, Chennai and Kolkata the worst affected. Talks between union representatives of the striking ground crew and engineers with Air India management to end the stand-off were due to take place in New Delhi on Wednesday.

"The strike continues. It's definitely across the country. We are not going to buckle under pressure," Vivek Rao, from the Air Corporation Employees Union, told AFP before Patel spoke. "We are asking for the gag order to be removed." Air India issued a statement denying the "gag", saying the media had misinterpreted their demand that staff not speak to the press about the crash for the sake of the company's "image and revenues".

Published in the Express Tribune, May 27th, 2010.