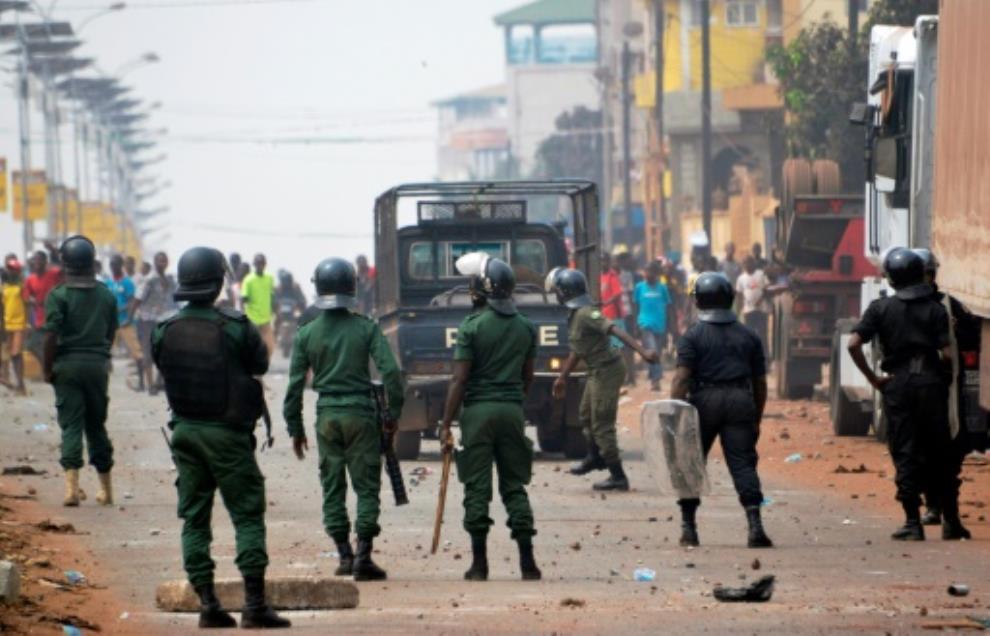 ---
CONAKRY,GUINEA: Guinea braced Monday for a general strike by unions and a complete shutdown of economic activity demanded by the country's opposition after disputed local elections.

The victory by the ruling party of President Alpha Conde in the February 4 vote was marred by post-electoral violence involving supporters of the losing parties.

Unpaid daily-wage staffers set to boycott exams

An on-off teachers' strike that has paralysed the education system also restarted two weeks ago and shows no signs of stopping. Now the powerful Guinea General Union of Workers (UGTG) has joined the movement by teachers and opposition figures by calling for workers to stay at home on Monday.

The union has cited the mismanagement of the national social security system, poor regulation of subcontracted jobs and a perceived indifference to workplace accidents and arbitrary firings for the strike. The UGTG has called on public and private sector employees alike to boycott their workplaces.

Former prime minister Cellou Dalein Diallo's Union of Democratic Forces of Guinea (UFDG) has meanwhile called for a "ville morte" or "dead city" protest, demanding that all economic activity cease and people stay inside. The party has condemned what it terms "massive fraud" during voting, leading to unrest and the deaths of at least 10 people.

"We want the truth out of the ballot box, nothing more," the party said in a statement on Friday, calling for the "real results" to be published".

Finally, the government urged teachers who have held various walkouts since December to head back to class on Monday and end their most recent strike, a demand they have flatly refused despite the offer of a 10 percent pay increase over the weekend.

The triple challenge will add to the pressure on President Conde to complete promised reforms and speed up negotiations with all parties concerned.

NTS teachers' strike called off

Guinea's education ministry said "all measures have been taken to make schools secure so that classes can take place in the best possible conditions," following protests near some establishments by disgruntled students. Classes will be repeated and examinations potentially delayed to address the days lost by the strike, the ministry said.

Teachers have requested that a pay rise of 40 per cent agreed in October 2017 be implemented, with back pay.

"For as long as the 40 per cent (increase) with back pay is unpaid... we will not be going back to school," the teachers' unions said Saturday.

"Even we are sick of ourselves," following weeks of strikes, admitted teacher union spokesman Oumar Tounkara, but added: "We cannot prepare the future of our students while forgetting our present."