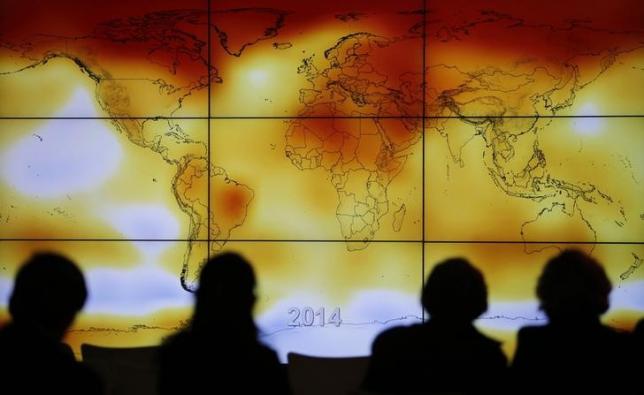 ---
ISLAMABAD: Climate change effects and their manifestations are getting progressively worse and more frequently as a recent change in rain patterns indicate, experts said on Sunday.

To hammer out a comprehensive policy for climate change adaptation, a two-day international conference is expected to get underway in the capital from Monday (today).

The Pakistan Agriculture Research Council (PARC), under its Himalayan Adaptation, Water and Resilience (HI-AWARE) research project will be hosting the fourth International Climate Change Adaptation Policy and Science Conference (CCAPS-2018).

The two-day conference is part of a series of events held annually by the HI-AWARE consortia which are being sponsored by Canada and the United Kingdom.

Three previous CCAPS conferences have been hosted by the International Centre for Integrated Mountain Development (ICIMOD), The Energy and Resources Institute (TERI) and Bangladesh Centre for Advanced Studies (BCAS) in Nepal, India and Bangladesh respectively.

At a news conference announcing the event, PARC Chairman Dr Yousad Zafar on Sunday said that the conference was aimed at building a platform for climate change adaptation and resilience research in the region which would create synergies with actions currently conducted or proposed by other actors.

The PARC chairman further stated that the conference would facilitate the exchange of knowledge and ideas on science, policy and good practices relating to climate change and adaptation in the Hindu Kush and Himalayan regions, especially across the Indus-Ganges-Brahmaputra River basins.

He added that climate change was a reality which was affecting the world, including Pakistan with abnormal weather events such as prolonged drought and change in rain patterns — the current short wet spell in the capital was evidence of that.

"Agriculture is affected by climate change directly, food security is linked it with it naturally," Dr Zafar explained. ICIMOD Regional Programme Manager Dr Philips Wester said that when they started working in 2013, there was still widespread doubt about climate change taking place, especially high on mountains.

However, 175 researchers from five consortium members, including India, Pakistan, Bangladesh and Nepal were now working on the importance of mountain waters, what it means for future adaptation and risk reduction.

He forewarned that in the future, the intensity of extreme events including floods and drought could increase. Published in The Express Tribune, February 26th, 2018.
COMMENTS (1)
Comments are moderated and generally will be posted if they are on-topic and not abusive.
For more information, please see our Comments FAQ