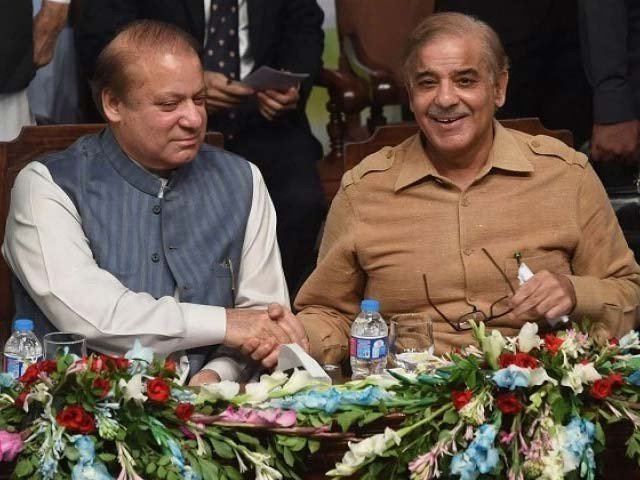 ---
Former prime minister Nawaz Sharif and Shehbaz Sharif met at Punjab chief minister's residence to discuss the ongoing National Accountability Bureau (NAB) crackdown against public servants in Punjab on Sunday.

According to Express News, the two leaders discussed future action to be taken by the party as well as the upcoming Senate elections.

Moreover, they engaged in discourse over making a decision over the new party head after Nawaz has been declared unfit by the country's top court.

Ashiyana Housing Scheme contractor Shahid Shafiq handed over to NAB

Discussion on the current NAB action against public servants was also touched upon during the meeting.

The meeting comes in the wake of a court in Lahore handed over the chief executive officer of a private construction company to the NAB on a one-day physical remand.

Shahid Shafiq is accused of being involved in a controversial real estate deal, in collusion with high-ranking officials from the Lahore Development Authority (LDA), which is reportedly worth Rs14 billion.

The anti-corruption watchdog had earlier arrested Ashiyana Housing Scheme (AHS) contractor Shahid Shafiq, who is a partner in the construction company Bismillah Engineering, based on the testimony of former director general (DG) LDA Ahad Khan Cheema.