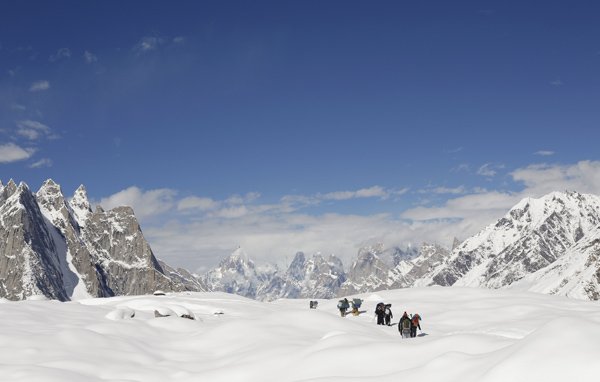 ---
ISLAMABAD: A Russian-Polish mountaineer has launched the first solo attempt to summit Pakistan's K2 — the world's second-highest park —during winter, in what fellow climbers described as a reckless decision.

Denis Urubko, 44, was part of a team of Polish mountaineers attempting to be the first to scale the 8,611-metre (28,251 feet) K2 in winter, but broke away from the group after a series of disagreements.

The climber left behind his team at K2's base camp on Saturday, with sources close to the expedition citing his increasing frustration at his fellow climbers' pace.

"He was trying to persuade the team to push for the summit in February," a porter accompanying the group told AFP Sunday, adding Urubko argued that conditions in March would make a summit difficult.

"He has had a heated debate with the team leader and left for the summit without saying a word," the porter added on condition of anonymity.

The Polish team confirmed the incident, saying Urubko left Camp Two without a radio after refusing to speak to the expedition's leader.

Pakistani sources said the latest incident followed mounting dissatisfaction after Urubko became upset when the team abandoned a planned route to the peak earlier this month.

Fellow mountaineers expressed concerns over Urubko's attempt to summit K2 alone, in what is largely considered one of the world's most difficult climbs. "A solo attempt of K2 in winter is completely suicidal," said Pakistani climber Mirza Ali.

Karim Shah, an experienced mountaineer and friend of Urubko, described the attempt as "very risky".

"He is known as the 'Himalayan expert' among the mountaineering community... but his decision is not correct and does not suit someone of his stature," added Shah.

Urubko made headlines across the world as part of a two-member team that saved a French mountaineer in a daring night-time rescue on Pakistan's Nanga Parbat last month.

Following the rescue, Urubko returned to K2 to join the effort to become the first team to summit the peak in the winter.
COMMENTS
Comments are moderated and generally will be posted if they are on-topic and not abusive.
For more information, please see our Comments FAQ