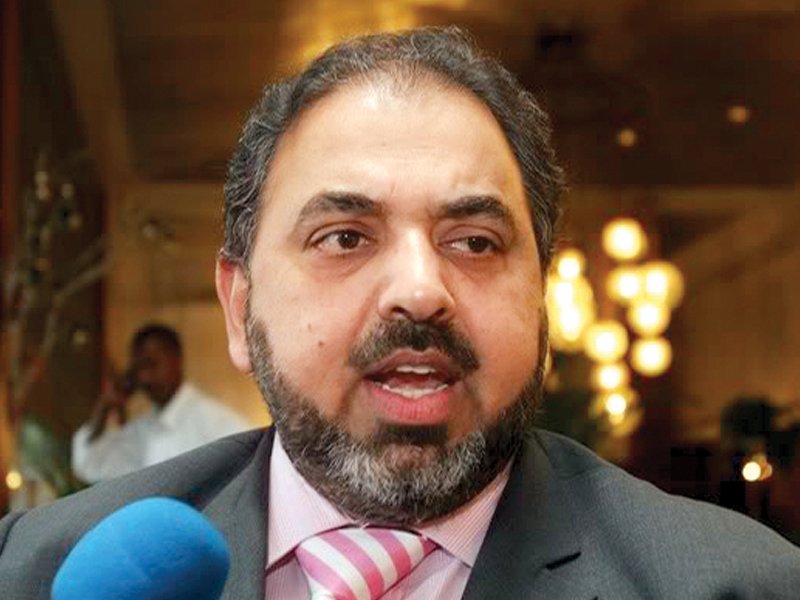 ---
LONDON: British House of Lords member Nazir Ahmed has vowed that practical steps will be taken for improving education and health sectors in Balochistan.

"With Khidmat-e-Khalq Foundation's joint cooperation, we will work in Balochistan to empower women, guide youth and resolve various other issues," Lord Nazir said during a meeting with Khidmat-e-Khalq Foundation International Chairman Watma Imtiaz Naimatullah Zaheer on Saturday.

Balochistan CM okays Rs1b development projects for Gwadar

Zaheer briefed Lord Nazir about the foundation's steps taken to eliminate drugs, improve education standard, provide better health facilities and serve the public in Balochistan.

"The foundation is serving the people of Balochistan without discrimination," said Zaheer. "It is working day and night in Pakistan, especially Balochistan, to upgrade health and education sectors as well as sports, and eliminate drugs.

The foundation also provides monthly ration to widows, orphans and the needy in the province, he added.

New Balochistan CM promises healthcare, education and clean drinking water

He said, "The foundation holds an important status in society and people believe 100% in our performance."

Zaheer extended an invitation to Lord Nazeer and the British Parliament members to visit Balochistan and work for the welfare of the downtrodden people.

Accepting the invitation, Nazeer said that he would visit Balochistan by the end of March and work together for development of the province.

Government ready to extend cooperation to restore peace in Balochistan: PM

However, before he visits Balochistan, Lord Nazir asked Zaheer to constitute a delegation and visit London in order to conduct a survey of the metropolitan system, health, education and various other departments to obtain knowledge as to how a developed infrastructure worked.

Both sides agreed to work jointly for Balochistan's development.

Lord Nazir presented a shield to Zaheer for serving the people of Pakistan, especially those of Balochistan.

Zaheer also presented a Shield of Remembrance to Lord Nazir.