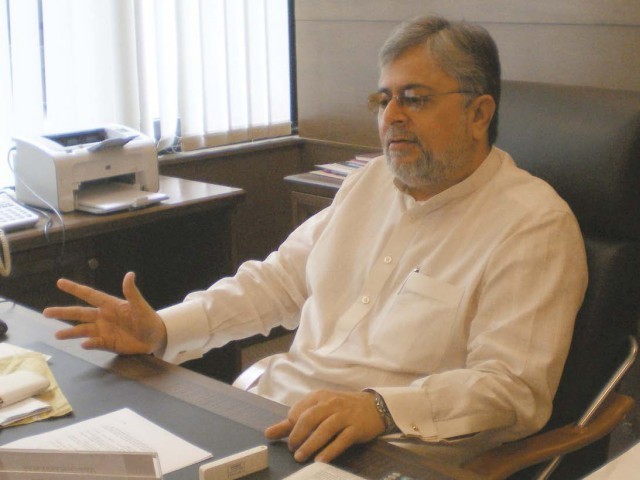 ---
ISLAMABAD: Pakistan-Afghanistan Joint Chamber of Commerce and Industry Chairman and Delegation Leader Mohammad Zubair Motiwala has said that the Ministry of Commerce desires to discuss all outstanding issues in bilateral and transit trade and has been working vigorously to resolve the impediments from Pakistan side.

He stated this during a meeting with Secretary Commerce Mohammad Younus Dagha at the Ministry of Commerce in Islamabad on Friday.

The Co-chairman PAJCCI Khan Jan Alokzai, President PAJCCI Junaid Makda, Vice President Younus Momand, Senior Vice President Daroo Khan, Adviser to CEO Afghanistan Mozammil Shinwari, President Chaman Chamber of Commerce Jamaluddin Achakzai and others were also present at the meeting.

'Bilateral trade between Pakistan, Afghanistan has dropped by $2b'

Speaking on the occasion, Chairman PAJCCI Motiwala said that Pakistan gives immense importance to the economic relationship with Afghanistan.

The Secretary Commerce Mohammad Younus Dagha highlighted the importance of the bilateral ties between the two countries.

The delegation discussed problems of customs valuation, bonded carriers, regulatory duty, and quarantine and visa issues faced by businessmen from both sides.  It was agreed that Visa policy in both countries should be improved further by making different categories of business and visit visa.

Alokozai acknowledged to support the Pakistan Ministry of Commerce, and promised to put efforts in arranging the 7th meeting of Afghanistan-Pakistan Transit Trade Co-ordination Authority (APTTCA) and bilateral ministerial meeting as soon as possible.

Afghanistan losing interest in trade links with Pakistan

He said that Afghanistan values historical brotherly relations between the two countries and transit through Pakistan is the best available route for Afghan trade.

Motiwala on behalf of PAJCCI assured support and facilitation for holding APTCCA meeting even in Pakistan, if need be.