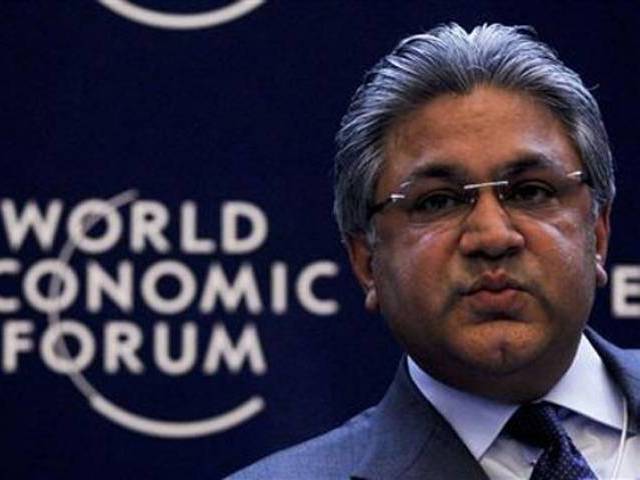 ---
DUBAI/ LONDON: Arif Naqvi, the founder of Dubai-based emerging markets private equity fund, Abraaj Group, has handed the running of the fund to two co-chief executives and halted investments during a review of the structure of the business.

The reorganisation comes weeks after a reported dispute between Abraaj and four of its investors over the use of their money in a healthcare fund.

Naqvi, a Pakistan-born investor, founded Abraaj in 2002 and expanded it into a major emerging and frontier market powerhouse with $13.6 billion in assets.

Investors take flight after Angry Birds maker warns on profit

Abraaj said Naqvi has passed the reins of the fund management entity to the co-chief executives in order to expand the business further.

Abraaj said earlier this month it had appointed KPMG in January to look into the finances of its healthcare fund and within days it said the auditor had completed findings and verified all payments in line with agreed procedures.

The four investors, which included the Bill & Melinda Gates Foundation and World Bank's arm IFC, had separately hired forensic accountants Ankura Consulting to investigate how funds were used in the Abraaj Healthcare Fund, a source close to one of the firms told Reuters. Ankura did not respond to a Reuters request for comment.

The Gates Foundation and IFC did not immediately respond on Friday to a Reuters' request to comment on the management changes at Abraaj. They previously declined to comment on the dispute.

Abraaj, which did not refer to the dispute in its statement on Friday, said Omar Lodhi and Selcuk Yorgancioglu were appointed as co-chief executive officers of the fund management business, Abraaj Investment Management Limited (AIML). It also said they would take over with immediate effect from Naqvi.




"This is a reorganisation that has been planned for a while and an orderly transition and succession planning," Selcuk said in a separate statement to Reuters.

Abraaj said in its statement it had commissioned a comprehensive review of its corporate structure with areas of focus to include governance and control functions. AIML will have an independent board of directors to which internal audit and compliance will directly report.

A senior banker, who asked not to be named, said the move was a sign of how corporate governance and fiduciary separation was paramount in the eyes of global regulators whether a firm was small or big.

Naqvi will focus on managing Abraaj Holdings and will retain a non-executive role as a member of the global investment committee of AIML, it said.

Market watch: Investors resort to panic selling, KSE-100 ends 261 points lower

Abraaj also said it had decided to pause investment activities temporarily, other than on transactions for which commitments are already final, until the re-organisation is complete.

Lodhi and Yorgancioglu have each been with the group for over 10 years and were partners for the group's Asia and Turkey businesses respectively.

"I have every faith that under the new leadership, this dynamic firm will achieve even greater heights. The team has my full support and I look forward to contributing to the success of Abraaj going forward," Naqvi said.

Published in The Express Tribune, February 24th, 2018.

Like Business on Facebook, follow @TribuneBiz on Twitter to stay informed and join in the conversation.