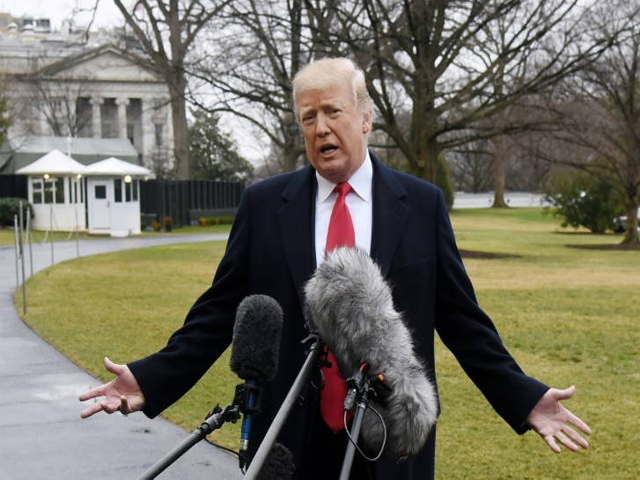 ---
WASHINGTON: US President Donald Trump on Friday cast doubt on the character of an armed deputy who failed to intervene during last week's school shooting in Florida, saying he froze or was a "coward."

"They're trained, they didn't react properly under pressure or they were a coward," Trump said, calling out the school resource officer Scot Peterson by name.

"When it came time to get in there and do something he didn't have the courage or something happened," Trump said. "But he certainly did a poor job. There's no question about that."

The Broward County sheriff said Thursday that Peterson was present during the Valentine's Day rampage that left 14 students and three teachers dead at Marjory Stoneman Douglas High School, but did not act to stop it.

Trump suggests arming teachers as he meets Florida survivors

Peterson resigned after being suspended without pay.

Trump has indicated he is weighing calls for a toughening of gun regulations in the wake of the Parkland shooting, unleashed by a 19-year-old former student armed with a semi-automatic rifle, but has also responded with a deeply controversial call to arm teachers.

On Thursday he doubled down on the National Rifle Association's longstanding position that armed Americans were the first line of defense in confronting deadly attacks, saying: "To stop a bad guy with a gun, it takes a good guy with a gun."

The US Congress has long been deadlocked on the gun debate, accomplishing nothing despite a spate of mass shootings and polls showing that Americans support stricter gun laws by a two-to-one margin.
COMMENTS (1)
Comments are moderated and generally will be posted if they are on-topic and not abusive.
For more information, please see our Comments FAQ