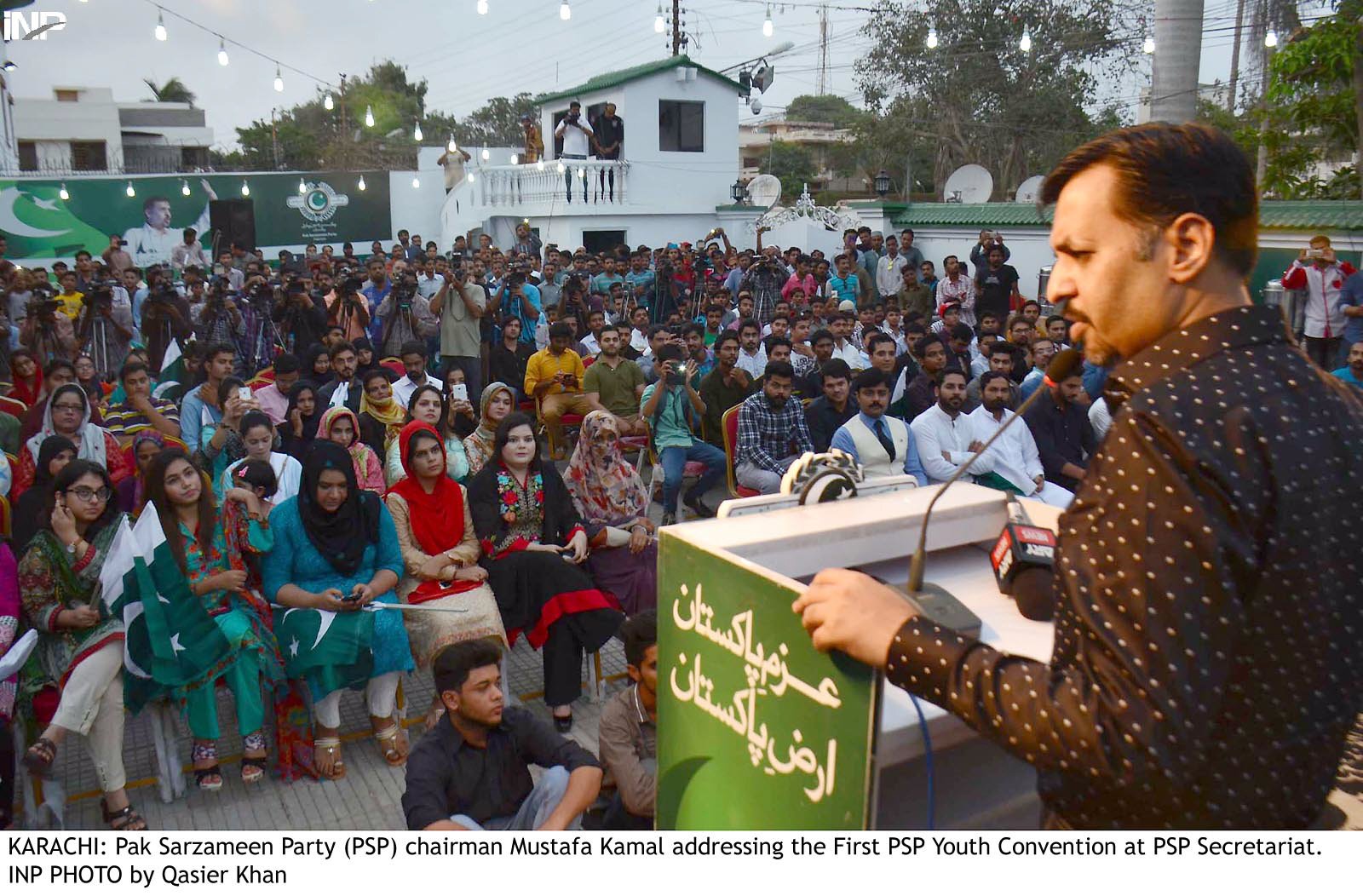 ---
KARACHI: Lawmakers from Sindh, who changed loyalties from Muttahida Qaumi Movement – Pakistan (MQM-P) to PakSarzameen Party (PSP), attended on Friday an assembly session owing to the upcoming Senate elections.

Speaking outside the Sindh Assembly, PSP leader Wasim Aftab claimed that lawmakers from MQM-P's PIB and Bahadurabad factions had also assured support in Senate elections.

"PSP has initiated its parliamentary party from today," Aftab told media.

"We [PSP] will actively participate in the parliament for the city's peace," he said. "Politics in Karachi is not done for its people but in the interest of some people."

The PSP has filed nomination papers for Dr Sagheer Ahmed, Anis Ahmed Khan and Syed Mubashir Imam as candidates for the Senate elections to be held on March 3.

The Sindh Assembly session was attended by MPAs including Bilqees Mukhtar, Shaikh Abdullah, Irtiza Farooqui, Abdul Razzaq and Dilawar Qureshi and former Pakistan Tehreek-e-Insaf leader Hafeezuddin.


Explore the data: ECP releases final list of candidates for 2018 Senate election


It is pertinent to note that the former MQM-P members had resigned from the assembly after jumping the ship, however their resignation have not yet been accepted.  The PSP will be the only party to receive support in Senate without having any lawmaker on tickets in the assemblies.

PSP will be the only party to achieve votes without having a member in the assemblies.

Meanwhile, the Sindh Assembly session was adjourned without taking any agenda due to the death of Pakistan Peoples Party MPA Hazar Khan Bijrani. A resolution was moved by Health Minister Dr Sikandar Mandhro to pay tribute to the deceased.