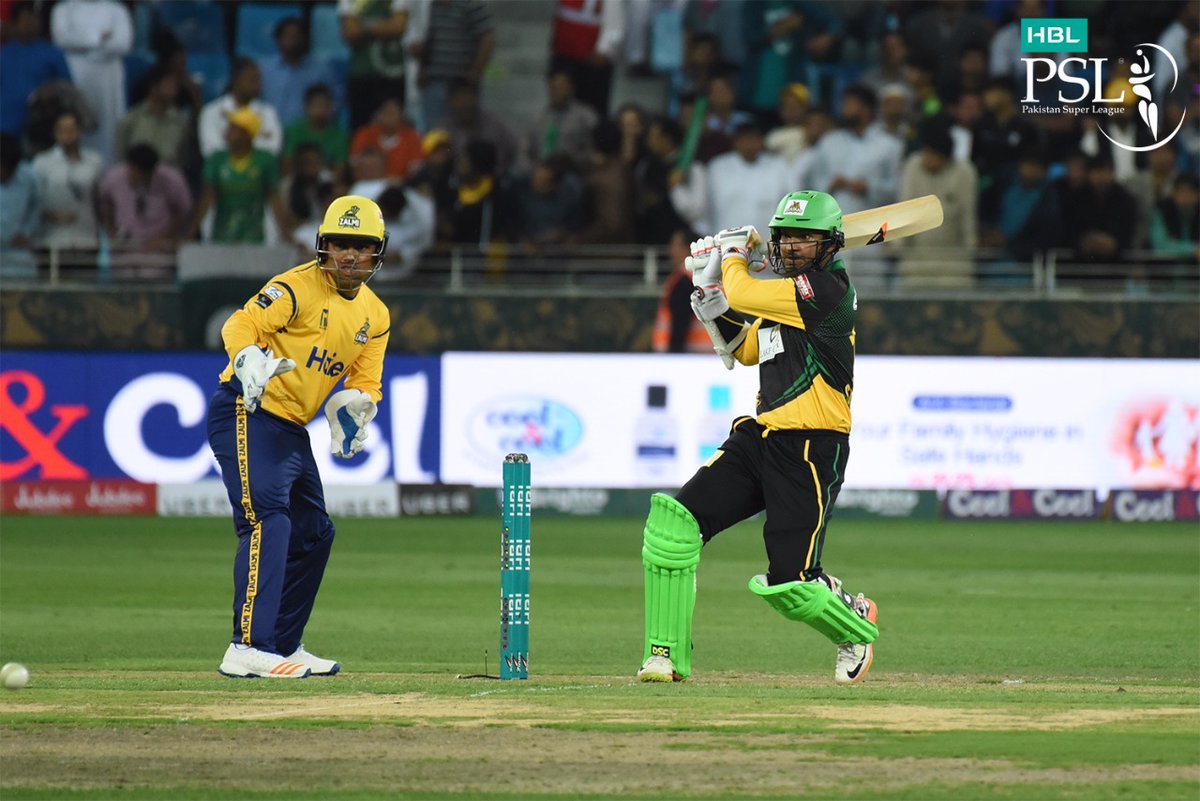 ---
KARACHI: New entrants Multan Sultans showed why they are being touted as one of the sides to beat as they downed Pakistan Super League's (PSL) defending champions Peshawar Zalmi by seven wickets in Dubai on Thursday after a star-studded opening ceremony.

The debutant's successful and ultimately comfortable chase of the 152-run target opened up a few fronts for conversation.

Sanga is class

Sri Lanka batting legend Kumar Sangakkara showed that class is permanent after being asked to open the innings for Multan.


Sangakkara, Malik hand Sultans victory in PSL3 opener


The left-handed batsman scored a sublime 57 off 51 balls, courtesy three boundaries and two sixes, to remind everyone just why he is still considered to be one of the finest batsmen around.


50 comes up for Sangakkara and 100 comes up for Multan Sultans!
Watch the match at https://t.co/tYXXKcO6GS#HBLPSL #DilSeJaanLagaDe #PZvMS #Cricingif pic.twitter.com/wbvMnp4IF5

— PakistanSuperLeague (@thePSLt20) February 22, 2018


His heroics helped him bag the player of the match award in the PSL3 opener.

PSL3 is anyone's to take

The draft system of picking players has helped the PSL become a beacon of equality when it comes to the franchises.

A $1.2 million budget allows to you opt for only a certain number of stars, which leads to balanced sides and close-fought encounters.


19.1 Shoaib Malik scores the match-winning six for Multan Sultans! pic.twitter.com/ZyCfm5hDEe

— PakistanSuperLeague (@thePSLt20) February 22, 2018



PSL will unearth more stars for Pakistan: Arthur


The same thing happened on Thursday in the opener when Peshawar, with the experience of two PSLs behind them, were outsmarted by the Shoaib Malik-led Sultans.

It might be too early to determine if Multan can carry this form forward, but they've surely announced their arrival in the tournament.

Wahab is back?

The Mitchell Johnson-esque moustache that left-arm pacer Wahab Riaz adorned for the opening match was hard to miss but that was not the only noteworthy thing about the Lahore-born.


How do you like @WahabViki's new look? The left-armer claims to have grown the mustache to 'motivate' himself!#HBLPSL #DilSeJaanLagaDe pic.twitter.com/xMMCnXTlGF

— PakistanSuperLeague (@thePSLt20) February 22, 2018


The left-arm pacer — who has been in and out the national team since the Champions Trophy thrashing and injury against India — showed he isn't ready to be written off just yet.


PSL Opening Ceremony 2018: Ali Zafar channels his inner James Bond in 'Teefa in Trouble'


Pace: up to the mark. Swing: somehow extracted from the dead UAE pitch. Wickets: two. Wahab's effort made for pleasant reading and viewing. First, a bouncer to Ahmad Shahzad was enough to dismiss the right-handed opener for a duck. Second, a pacey outswinger to the great Sangakkara, who for a brief glimpse looked all of his 40 years as he could only knick the ball into the gloves of Kamran Akmal.

It wasn't a match-winning performance, but it must have been heartening to watch his fans see him run in and deliver the one thing he has ample of — pure exhilarating pace.
COMMENTS
Comments are moderated and generally will be posted if they are on-topic and not abusive.
For more information, please see our Comments FAQ