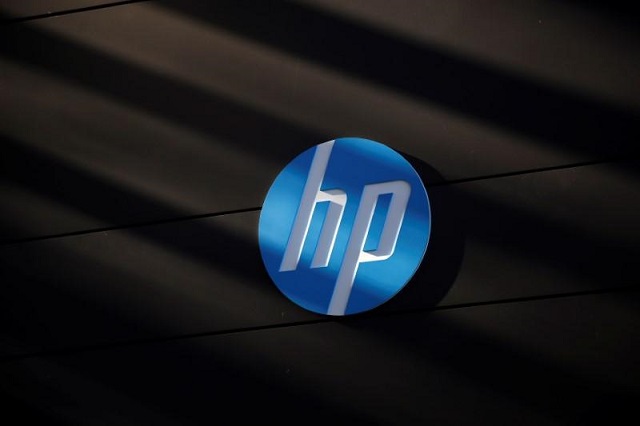 ---
HP reported first-quarter revenue and profit on Thursday above Wall Street estimates as it sold more personal computers and printers, helping the company raise its full-year profit forecast.

Shares of the company, which houses the hardware business of former Hewlett-Packard, rose 5.3 per cent to $22.53 after the bell.

The company said it expects fiscal 2018 earnings per share to be in the range of $1.90 to $2.00, up from $1.75 to $1.85. That number was above the average analyst estimate of $1.81 per share.

Meg Whitman stepping down as HP Enterprise CEO

HP's personal systems business, which accounts for nearly two-thirds of the company's total revenue, rose nearly 15 per cent to $9.44 billion, beating the average analyst estimate of $8.50 billion.

Despite a shrinking PC market in the United States, the company continued to pick up market share, after toppling Lenovo last year from the top position globally, according to research firm Gartner.

Going forward, companies such as HP are expected to benefit from demand for better quality in personal computers.

According to a Gartner report, PC buyers will look for quality and functionality rather than lower prices, which will increase average selling prices of PCs and improve profitability in the long run.

HP recalls 101,000 laptop batteries over fire concerns

The Palo Alto, a California-based company, which completed the acquisition of Samsung printer business last year, said revenue from its printer business rose 13.7 per cent to $5.08 billion, above the average analyst estimate of $4.76 billion.

Net earnings rose to $1.94 billion, or $1.16 per share, in the quarter ended January 31, from $611 million, or 36 cents per share, a year earlier, benefiting from a one-time tax gain of $1.03 billion.

Revenue rose 14.5 per cent to $14.52 billion.

Excluding items, the company earned 48 cents per share.

Analysts on average were expecting 42 cents per share and revenue of $13.49 billion, according to Thomson Reuters.
COMMENTS
Comments are moderated and generally will be posted if they are on-topic and not abusive.
For more information, please see our Comments FAQ