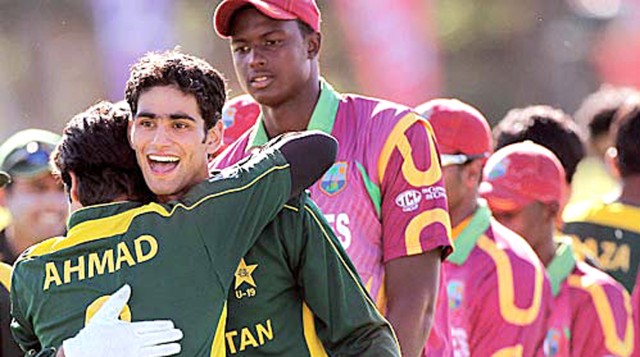 ---
KARACHI: Pakistan cricket's chief selector Mohsin Khan has backed the inclusion of the returning senior members in the England-bound squad while adding that the "difficult" tour of England is not the ideal place for younger members to be included in the team.

Khan, with the Pakistan Cricket Board (PCB) Chairman Ijaz Butt and newly-elected Test and One-Day International (ODI) captain Shahid Afridi, announced a 35-man squad on Tuesday that will be trimmed down to 15 for the Asia Cup and 17 for the Tests, ODIs and Twenty20 internationals against Australia and England. The squad includes banned former captains Younus Khan and Shoaib Malik - undergoing their appeal hearings - as well as the out-of-favour fast-bowler Shoaib Akhtar.

"The tour of England is a very difficult one and that's why I'm glad we may have the services of the senior players ," Khan told The Express Tribune. "Considering how good England are at home and the fact that we're facing Australia, one of the best sides in the world, I would definitely prefer seniors in the team than line up new faces or younger members."

Barely months after promising Pakistan cricket enough backup to deal with a mass exodus - one that the PCB faced through the bans and Mohammad Yousuf's retirement - Khan's move to opt for the senior and experienced, but ageing, individuals has been seen as a step backwards for Pakistan cricket.

"It's definitely not a step backwards as we have a lot of cricket to be played in the year so the youngsters will get a chance," said Khan. "It'll be difficult for youngsters to perform on such a strenuous tour and we simply can't push youngsters in the team on a difficult tour."

The squad will be put through fitness tests before being shortlisted after which a short training camp for the Sri Lanka bound squad will be held.

Published in the Express Tribune, May 27th, 2010.