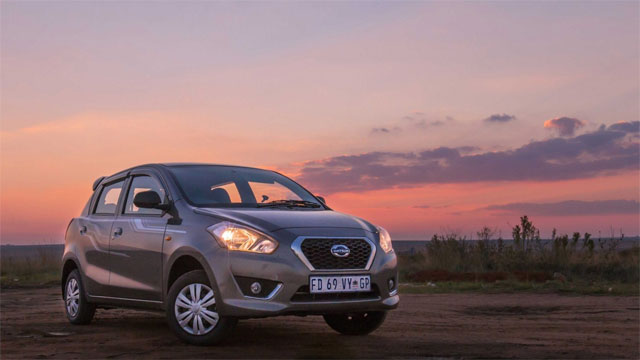 ---
ISLAMABAD: Ghandhara Nissan is likely to get government permission for resuming production of cars in Pakistan as the Board of Investment (BOI) and the Engineering Development Board (EDB) have agreed to treat the company's plan as a Brownfield investment.

Under the Brownfield category, Ghandhara Nissan will be allowed to import auto parts at lower rates of customs duty for a period of three years.

New auto players to invest over $800m in Pakistan

It will be able to import those parts that are not produced in the country at 10% customs duty and those that are manufactured in the country at 25% duty for the manufacturing of cars and light commercial vehicles.

The company will also be permitted to import all parts (both localised and non-localised) at prevailing rates of customs duty for non-localised parts for the manufacturing of trucks, buses and prime movers for a period of three years.

Ghandhara Nissan was incorporated on August 8, 1981 in Pakistan as a private limited company and was later converted into a public limited company on May 24, 1992.

It started vehicle production in December 1996, but after about 14 years production activities came to a halt. Its car assembly plant has remained inactive since 2010.

In October last year, a Ghandhara Nissan delegation, headed by CEO Ahmed Kuli Khan Khattak, visited BOI to meet its officials and discuss the possibility of reviving the company's assembly plant under the new incentive-filled auto policy 2016.

They gave a comprehensive presentation to the BOI secretary on the manufacturing of Datsun cars in Pakistan by pouring a fresh investment of Rs4.5 billion in the first four years of operation. The project is expected to create 1,810 job opportunities in the country.

Ghandhara Nissan will resume vehicle assembly with technical assistance of and purchase of auto parts from Japan's Nissan Motor Co. Nissan currently manufactures vehicles in 20 countries around the world including Japan.

The Automotive Development Policy 2016-21 outlines two categories of investment with different incentives.

Greenfield investment is defined as the installation of a new and independent assembly and manufacturing facility by an investor for the production of vehicles of make which are not already being assembled and manufactured in Pakistan.

In the second category, brownfield investment is defined as the revival of an existing assembly or manufacturing facility that has been lying shut since before July 1, 2013 and the brand has not been in production in the country since that date.

Apart from this, the plant revival is undertaken either independently by original owners or new investors or under a joint venture agreement with foreign principal or by the foreign principal independently through the purchase of plant.

A senior EDB official told The Express Tribune that Ghandhara Nissan had been facing difficulties in getting the Brownfield status, but it assured the government that the company wanted to make a total investment of $200 million by reviving the closed plant.

The company also told the government that it would take the planned $200-million investment to Algeria if it was not placed under the Brownfield investment category.

Now, both BOI and EDB have recommended that the Ghandhara Nissan investment plan should be categorised as a Brownfield investment under the new auto policy.

Dewan Farooque Motors to resume vehicle production from February

At present, three Japanese auto assemblers dominate the market in Pakistan, but from now onwards they will face stiff competition from new players, attracted by the fresh auto policy, who are eyeing to grab a slice of the growing market.

France's Renault and South Korea's Kia and Hyundai are teaming up with domestic investors to launch their vehicles in Pakistan. Other foreign and domestic assemblers and manufacturers are also making strides to introduce their cars in the country.



Published in The Express Tribune, February 23rd, 2018.

Like Business on Facebook, follow @TribuneBiz on Twitter to stay informed and join in the conversation.