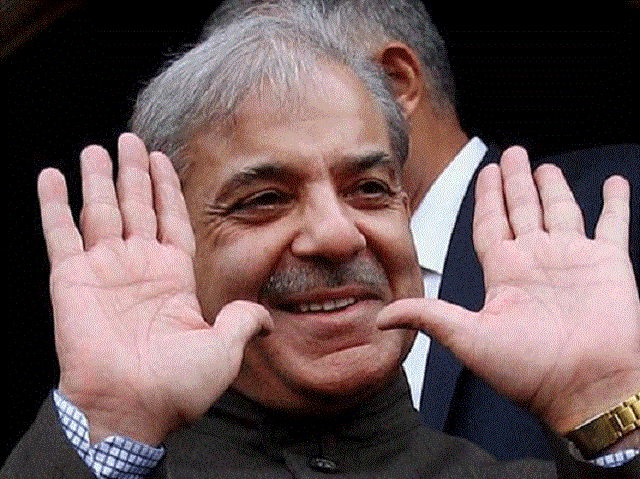 ---
Captain (retd) Mohammad Safdar, son-in-law of former prime minister Nawaz Sharif, has suggested his uncle-in-law, Punjab Chief Minister Shehbaz Sharif to go for four marriages as allowed in Islam.

"Allah Almighty permits four marriages… I will advise my uncle [Shehbaz] to go for four marriages," he said on a lighter note while speaking to reporters outside an accountability court in Islamabad on Thursday.

Safdar said the the Punjab CM did not marry anyone for political gains and was not 'chasing dreams'.

Twitter reacts to Imran's hat-trick of marriages

The informal interaction with the media started from the issue of Pakistan Tehreek-e-Insaf (PTI) chief Imran Khan's latest marriage with his spiritual guide Bushra Wattoo, but drifted towards Shehbaz Sharif.

Safdar, who is married to Maryam Nawaz, the daughter of Nawaz Sharif and niece of Shehbaz, expressed his feelings of love and admiration for his wife, calling her a 'hoor' (an angel of paradise).

"For me, she is the 'hoor' from the heaven … I am happy with my married life," he said.

"The Constitution has to be amended for this," Safdar joked when asked if he too was planning to tie the knot for more than once.




He said women hold much respect in the society and urged everyone not to comment on Imran's third marriage.


COMMENTS (1)
Comments are moderated and generally will be posted if they are on-topic and not abusive.
For more information, please see our Comments FAQ