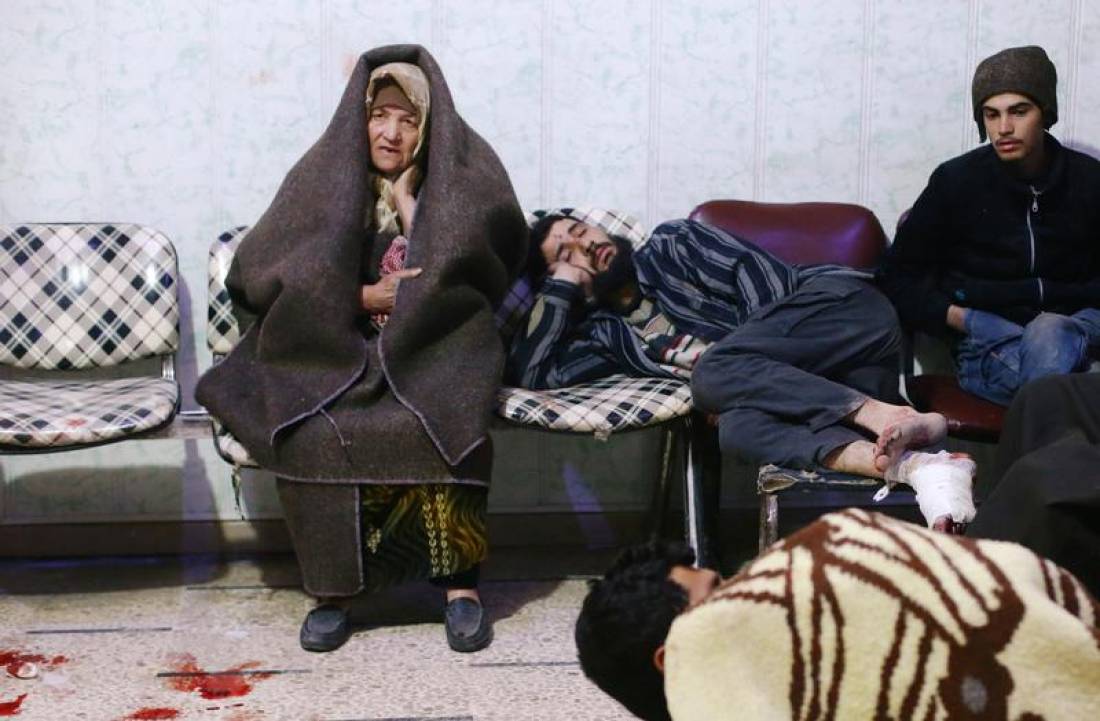 ---
BEIRUT:
Syria's Eastern Ghouta has become a "death sentence" for children as heavy bombing is killing scores of young people trapped in the besieged enclave, aid agencies said on Tuesday.
Sparking an international outcry, a surge in pro-government air strikes, rocket fire and shelling has killed more than 210 people - including 54 children in the rebel pocket near Damascus since Sunday, the Syrian Observatory for Human Rights said.
"The longer the siege and bombing goes on, it is effectively a death sentence for many children," Alun McDonald, a spokesperson for charity Save the Children, said by phone.
Targeting of civilians in Syria's Eastern Ghouta 'must stop': UN
"People are trapped and thousands of lives are at risk not being able to leave, without medical evacuations, and lack of food and medicine."
Forces loyal to President Bashar al-Assad have been besieging almost 400,000 civilians - half of them children - trapped inside Eastern Ghouta for years, but the siege has tightened this year and attacks on the enclave have intensified.
Siege tactics and indiscriminate attacks on civilian areas contravene the internationally-agreed "rules of war".
Monday saw the heaviest one-day toll in three years, with 127 people killed, the British-based Observatory said.
McDonald said more than 100 children in Eastern Ghouta need evacuation for life-saving medical treatment that is not available for conditions including cancer and kidney disease.
US 'deeply concerned' about attacks on Syria rebel enclave
The United Nations children's agency (UNICEF) estimates that about 12 percent of children under the age of five in Eastern Ghouta are acutely malnourished, the highest rate anywhere in Syria since the seven-year war began.
Wesam, a doctor in Eastern Ghouta who declined to give her full name, told the Thomson Reuters Foundation by phone that children were living in intense fear.
"The situation in Eastern Ghouta is tragic ... if it is this bad psychologically for adults - it is worse for children," she said.
"In the end, death is always finding its way. If not through medical problems, it is through war, it is through hunger. In the end death is the destiny for many people."
UN issues blank statement on Syria, says it has run out of words
UNICEF was able to deliver nutrition and health supplies last week to children in Eastern Ghouta after two months without access, but Juliette Touma, a spokeswoman for the agency, said it was not enough.
"We don't have the words anymore to describe our outrage at what is happening to children inside Syria," she said by phone from Amman, the capital of neighboring Jordan.
Neither the Syrian military nor Russia commented on the renewed bombardment in eastern Ghouta, but they have often said they do not target civilians.