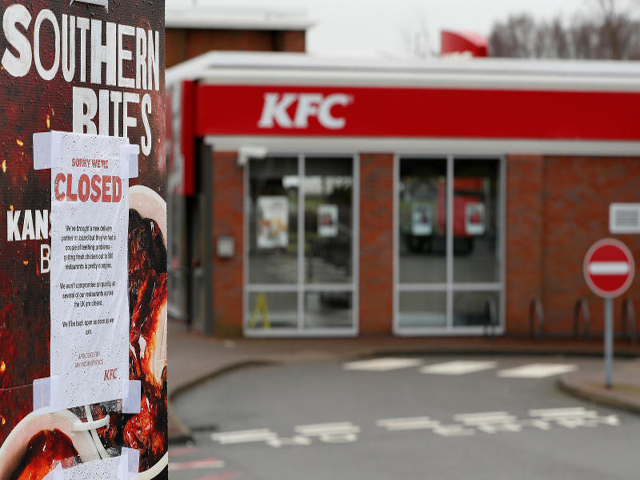 ---
LONDON: US fast food chain KFC said on Monday that it had shut hundreds of UK stores as German delivery supplier DHL left them short of fowl and customers without their "fried chicken fix".

KFC said that more than 700 of its 900 UK wide chicken shops had been forced to close since the weekend, while others were offering a downsized menu or shorter opening hours.

"We've brought a new delivery partner onboard, but they've had a couple of teething problems getting fresh chicken out to 900 restaurants across the country is pretty complex," KFC said in a statement.

'Teenagers spend 'a big chunk' of their budget on fast food'

"We won't compromise on quality, so no deliveries has meant some of our restaurants are closed, and others are operating a limited menu, or shortened hours.

"We know that this might have inconvenienced some of you over the last few days, and disappointed you when you wanted your fried chicken fix  we're really sorry about that," the company added.

DHL said in a separate statement that it was working to resolve the problem.
COMMENTS
Comments are moderated and generally will be posted if they are on-topic and not abusive.
For more information, please see our Comments FAQ