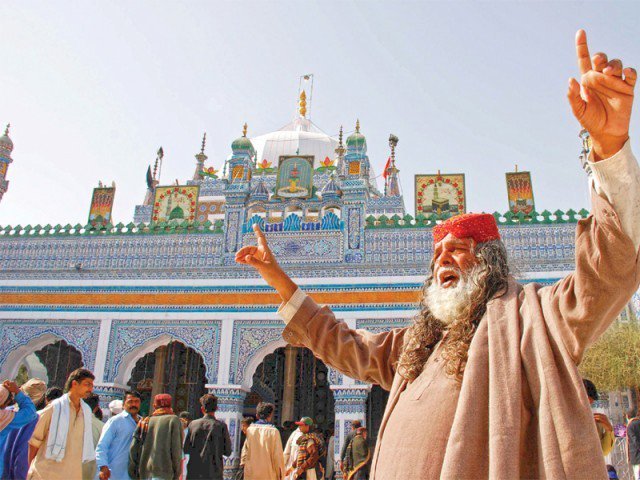 ---
HYDERABAD: The Hyderabad General Officer Commanding (GOC), Major General Muhammad Ali, visited the shrine of Hazrat Shah Abdul Latif Bhitai in Bhit Shah, Matiari district, on Monday to review security measures in place. The GOC went around different parts of the shrine and checked the closed-circuit television camera control room.

The shrine's custodian, Syed Waqar Hussain Shah Latifi, briefed him about the life, poetry and philosophy of Shah Abdul Latif Bhitai.

Later, Hyderabad Commissioner Saeed Ahmed Mangnejo, Hyderabad DIG Javed Alam Odho, chief administrator Auqaf Munawar Ali Mahesar and officials of law enforcement agencies briefed the GOC about the shrine's security.

According to police sources, the meeting decided to expedite an anti-encroachment drive along the compound wall and places surrounding the shrine. The walls will be further protected with barbed wires, while armed policemen will guard the shrine from check posts which will be built on the walls and surrounding buildings.

Urs celebrations of Hazrat Shah Abdul Latif Bhitai commence

Odho told the media that 68 shrines in the country have been declared very sensitive and among them are seven shrines with top level security threats. Bhitai's shrine is located 50 kilometres from Hyderabad. Every day, thousands of devotees visit the shrine while it attracts hundreds of thousands of people during the three-day annual urs celebrations.
COMMENTS
Comments are moderated and generally will be posted if they are on-topic and not abusive.
For more information, please see our Comments FAQ