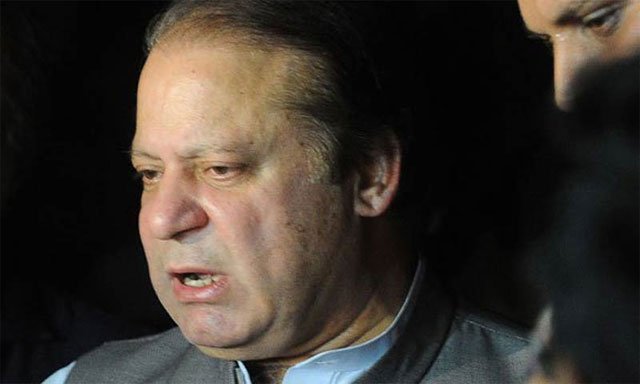 ---
An accountability court has directed the head of the Panamagate joint investigation team (JIT) to present original record of the JIT report on Feb 22.

The record will be needed for recording of statements of two foreign witnesses in the Avenfield Apartments' supplementary reference against the Sharif family.

The JIT was formed last year on the orders of the Supreme Court to probe into corruption allegations against the Sharif family. The JIT was headed by Wajid Zia, the Federal Investigation Agency's Additional Director General.

The order issued on Feb 15 by Accountability Court Judge Muhammad Bashir said: "Original record may be requisitioned through witness namely Wajid Zia from Hon'ble Supreme Court of Pakistan for 22.02.2018, as it would be required during statements of Mr Robert W Radley and Raja Akhtar."

"Notice in this regard be issued to the concerned head of the JIT to bring the record for the said purpose," it added.

Investigation in Avenfield apartments case still underway

This is going to be the first time Zia and Nawaz Sharif would be present in the same courtroom together.

Judge Bashir had allowed recording of statements through video link at the Pakistan High Commission in London when NAB had informed the court that witnesses – Radley, the principal at the Radley Forensic Document Laboratory ; and Akhtar Raja, the principal at the Quist Solicitors – are in the UK and cannot come to Pakistan due to security reasons and 'heavy engagements.'

Radley, being a forensic examiner, had revealed that the type font used in trust deeds of two companies was Calibri which was not commercially available before January 31, 2007. The documents were prepared and signed on an earlier date.

Maryam Nawaz, the daughter of deposed premier Nawaz Sharif, was completely caught up by Radley's discovery. Her husband, Captain (retd) Safdar was also a witness.

Court allows witnesses to testify via video link in Avenfield properties' reference

Later, when the Sharif family challenged the accountability court's decision before the Islamabad High Court (IHC), a division bench of the IHC had accepted their petitions seeking court's permission to allow a representative or counsel at the high commission during the testimony of the two witnesses.

NAB prosecutor leaves for UK

Meanwhile, head of the NAB prosecution team Sardar Muzaffar Abbasi on Monday left for the UK where he will ensure his presence at the Pakistani High Commission in London during the testimony of the two prosecution witnesses. According to NAB sources, two screens will be installed at the Islamabad Accountability Court for proceedings of the court on February 22.
COMMENTS
Comments are moderated and generally will be posted if they are on-topic and not abusive.
For more information, please see our Comments FAQ