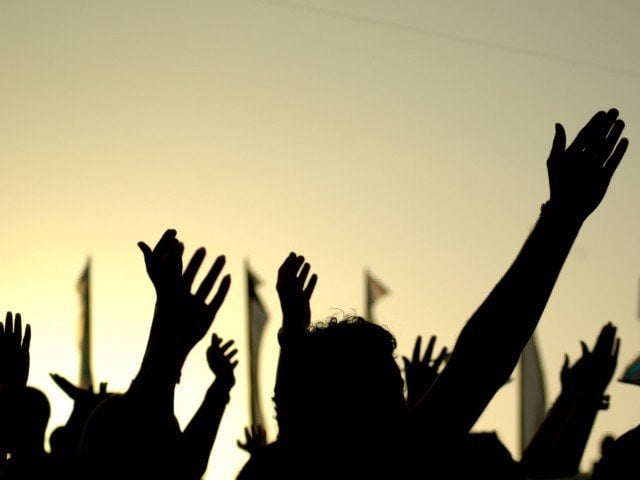 ---
KARACHI:

An alliance of five farmers' organisations observed a hunger strike against the atrocities of sugar mills owners supported by the Sindh government outside the Karachi Press Club on Sunday.

The general secretary of the alliance, Tariq Arain, said that the small farmers of Sindh have been put in serious trouble since majority of the sugar mills in Sindh were owned by the ruling party head in Sindh. He added that no supply of water to tail farmers by influential political figures has also affected them badly.

Fishermen observe hunger strike outside KPC

According to Arain, despite the Supreme Court's decision in a suo motu petition of 2013 that had recognised the right of tail farmers and ordered for cancellation of illegal direct outlets, no implementation has been done in this regard. "This is usurping the rights of tail farmers and has turned the agricultural land into barren land," he added.

He added, "The current policies of the Sindh government has destroyed the agriculture sector and caused a huge loss to farmers and peasants."

The alliance included the Sindh Agriculture Research Council, Farmers Organisation Council, Sindh Abadgar Association, Hari Abadgar Ittehad and Tail Abadgar Association.

Jamal Mehmud Khuhro, while complaining, said that farmers were being forced to sell their sugarcane at Rs120 per 40 kilogrammes and the Sindh government has not shown any commitment and sincerity to comply with the rates fixed by apex court.

Sindh millers to get Rs30 billion as subsidy on sugar export sanctioned

Khuhro added that the apex court first fixed the rate of sugarcane at Rs182 per 40 kilogrammes, which could never be implemented. Later on, the Sindh High Court fixed the rate at Rs172 and following another order of Rs160 with the consent of the Sindh government, sugar mills owners, farmers' organisations during a meeting of the cane board in January.

"The government is a silent spectator and not addressing farmers' issues and is rather supporting the sugar mill owners," he said.

CM vows to end deadlock between sugar cane farmers, mill owners

According to the alliance, they will hold a meeting today (Monday) to decide the future course of action. They said that if their demands are not met, they will march towards CM House.
COMMENTS
Comments are moderated and generally will be posted if they are on-topic and not abusive.
For more information, please see our Comments FAQ