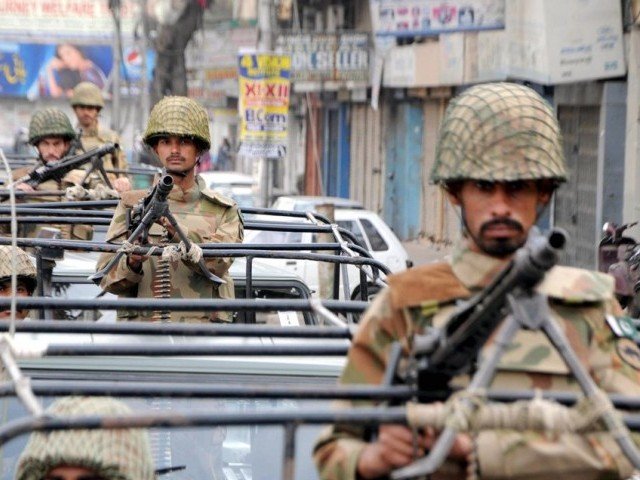 ---
ISLAMABAD: The Federally Administered Tribal Areas (Fata) has emerged as the region worst hit by terrorist attacks in the country during the last four years.

Of the total 6,966 precious human lives lost all over the country since 2013-14, Fata's loss stood at 3,062, according to a reply submitted by the Ministry of States and Frontier Regions (Safron) in the Senate during its ongoing session.

Total funds to the tune of Rs1.504 billion were distributed as compensation among the heirs of the victims, the written reply stated.

Senator Ahmad Hassan had inquired from the Ministry of Safron about the number of persons who lost their lives in terrorist attacks in Fata during the last four years with agency-wise breakup and details of compensation paid to the heirs.

According to the ministry's statement, in 2013-14, 709 persons lost their lives while 1,144 were injured. In year 2014-15, 1,094 persons were killed and 531 injured. Approximately, 1,104 persons died while 735 were injured during 2015-16. In 2016-17, 997 people lost their lives while 652 were injured in terrorist attacks.

3,904 killed in FATA suicide bombings during four years

Kurram Agency was the worst hit area of the tribal belt with a total of 1,845 deaths in four years, followed by Khyber Agency with 1,055 casualties. Bajaur Agency saw 337 persons killed, while Orakzai Agency 130 persons.

The tribal belt also suffered severe damages in terms of properties owing to operations conducted by law enforcement agencies against terrorists in Fata during the past four years.

Pakistan could face economic pain from return to terrorist financing 'grey list'

A total of Rs12.350 billion was released for residents of South Waziristan Agency (SWA), North Waziristan (NWA), Orakzai, Kurram and Khyber agencies as compensation for the destroyed or damaged properties in the past four years. Of the total amount, Rs10.708 billion was distributed among the affectees, while Rs1.641 million has yet to the distributed, stated another reply of the ministry to a question posed by the same senator.

The damaged properties and compensation paid to the owners are covered under the Citizen Losses and Compensation Programme (CLCP). As far as CLCP is concerned, Rs13.341 billion was released by the Finance Division out of which Rs12.350 billion was released to the political administration, the written reply stated, adding that of the released funds to the political administration, Rs10.708 billion was distributed among the beneficiaries after conducting proper survey.
COMMENTS
Comments are moderated and generally will be posted if they are on-topic and not abusive.
For more information, please see our Comments FAQ