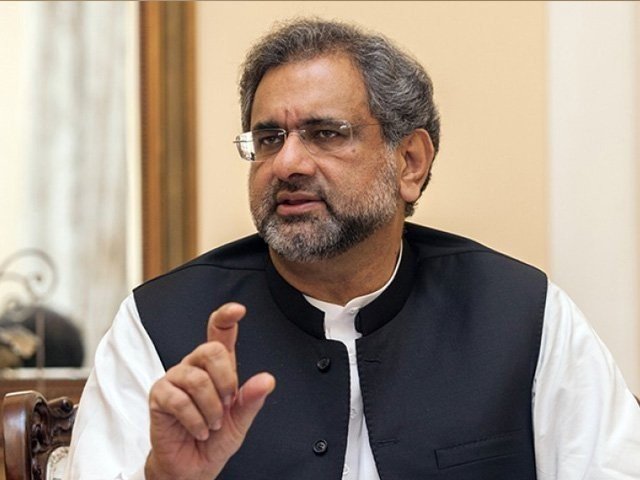 ---
ISLAMABAD: Prime Minister Shahid Khaqan Abbasi Sunday strongly rejected all speculations about formation of groups within the Pakistan Muslim League-Nawaz (PML-N), maintaining that the party would contest the upcoming general elections on basis of its performance.

He said the people had not accepted the July 28 decision of disqualifying Nawaz Sharif. It would be a reason of public reaction in the next elections.

Speaking to a private TV channel, the prime minister said he had long association with the PML-N and remained steadfast through thick and thin. He dispelled the impression that he was an aspirant for the office of next prime minister as the party leadership would decide such issues.

To a question, the prime minister maintained that there were no redlines for his government. Only Constitution contained the red-lines. He said all the amendments in the constitution were done with consensus. Nawaz Sharif had never phoned him during the last seven months, he said in reply to a question.

PM Abbasi eyes uniting rival PML-N groups

To another question, the prime minister said the government has to take major as well as minor decisions which definitely had impacts. He said they had learnt from the past mistakes. The government has to tackle varying issues with consensus and under a mechanism, set by the working of cabinet and parliament.

The prime minister, responding to another question replied that he did not see any efforts by anyone to throw spanner into the upcoming Senate elections which would be held on time. However, he questioned how a party which did not have members in the assemblies, could elect its members in the Senate.

Institutions must work within their constitutional limits: PM Abbasi

The Election Commission of Pakistan (ECP) should take notice of such practices, he said, adding "We will name and shame those elements who would employ such antics. Moreover, our party will exert all possible moral pressure on them." The prime minister also vehemently opposed the suggestion about a presidential form of government. "The system is not capable to steer the country out of the emerging issues and dangerous for its stability."

To another query, he said after the devolution of powers, the provinces ought to develop their capacity and show their performance.  "The provincial governments which failed to comply with their mandates, would meet failure at the end. Among all provinces, only Punjab had been performing well," he added.
COMMENTS
Comments are moderated and generally will be posted if they are on-topic and not abusive.
For more information, please see our Comments FAQ