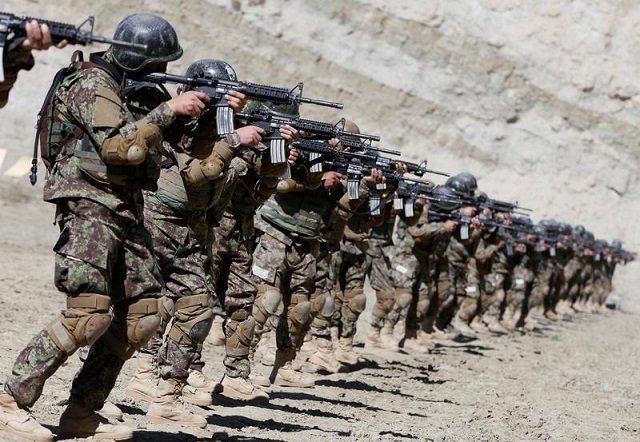 ---
KANDAHAR, AFGHANISTAN: Up to three dozen armed militants have been killed and dozens others injured as government forces stormed Taliban hideouts in Miwand district of Afghanistan's southern Kandahar province over the past 24 hours, provincial police chief Abdul Razeq said Sunday.

Afghan Taliban release 17 hostages

The government forces, according to Kandahar's police chief, launched operations against Taliban militants in several villages of Miwand district on Saturday and so far 36 insurgents have been killed and scores others injured.

Taliban militants have failed to take 16 bodies left behind on the battle ground, Razeq said.

Three-member Taliban delegation visits Pakistan

In the operations backed by air power, no security personnel has been hurt, he added.

Taliban militants haven't commented yet.