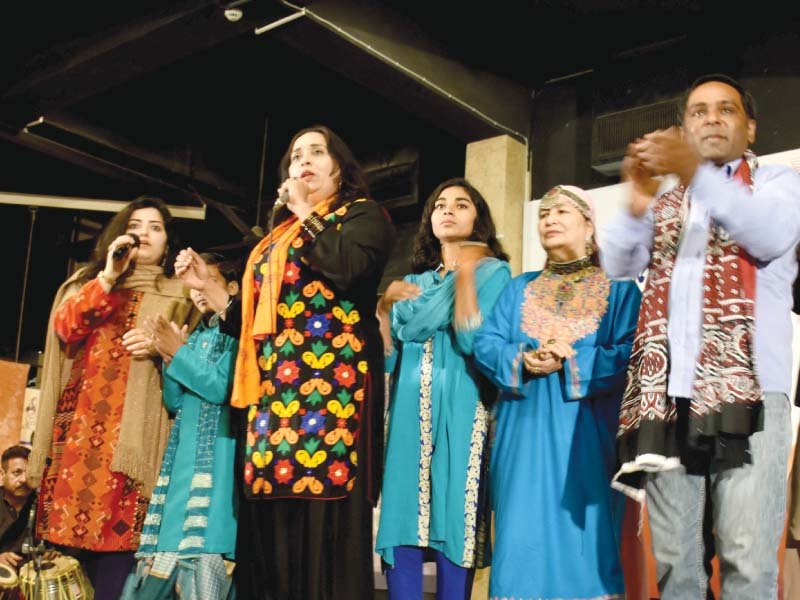 ---
With Pakistan comprising several nations with their own language, speakers, writers and activists from across the country have called upon the state to rethink its 'one-language one-nation' policy and to recognize, own and integrate all the languages spoken by its citizens.

This was urged as the two-day Pakistan Mother Languages Literature Festival opened at the Lok Virsa on Saturday. The festival brings together writers, poets, and singers of several major Pakistani languages including Sindhi, Seraiki, Punjabi, Pashto, Balochi, Hindko, Brahvi, Balti, Shina, as well as many lesser-known languages such as Torwali and Gawari.

Speakers said the state should not only recognise the major languages which are spoken in the country but should also promote and celebrate this linguistic diversity.

"Pakistan is the only federation in the world which has only one national language. In all other federations, the linguistic diversity has constitutional status," said Jami Chandio, a Sindhi writer and critic.

"Urdu has been declared as the national language despite the fact that it is the mother tongue of only around five per cent of Pakistanis," he argued.

"When we are already a plural and federal country, why are there efforts for uniformity then?" he asked, adding that outside of certain situations, uniformity was not possible in a diverse society.

While Chandio called the state policy to achieve homogeneity a 'pseudo-narrative', Seraiki writer Akram Mirani was far more brash, calling it 'foolishness'.

"The state policy for compulsory teaching of Urdu and Islamiat should be rethought. These efforts to achieve uniformity is just a waste of time," Mirani said, arguing that the dream of 100% literacy could only be achieved if people are taught in their mother tongue.  Earlier, while speaking at the inaugural session, SPO Chief Executive Saleem Malik said that it was important to support mother languages.


Unsung Urdu literature continues to live on


"Most people in the world know only one language, their mother tongue. It would be a great injustice if that language dies because it takes thousands of years for a language to develop," Malik explained.

Foundation Open Society Institute country head Saba Gul Khattak said more such events should be held, not only in each province but at the district level because there are several languages within the provinces and regions which need recognition.

"This year also marks 70 years of the language rights movement which started in 1948. We should reflect upon how the languages are now treated by the government and in our schools," she said.

This is the third consecutive year the festival is being held at Lok Virsa in connection with the world mother languages day, February 21. The festival will continue until Sunday evening. 

Published in The Express Tribune, February 18th, 2018.
COMMENTS (1)
Comments are moderated and generally will be posted if they are on-topic and not abusive.
For more information, please see our Comments FAQ