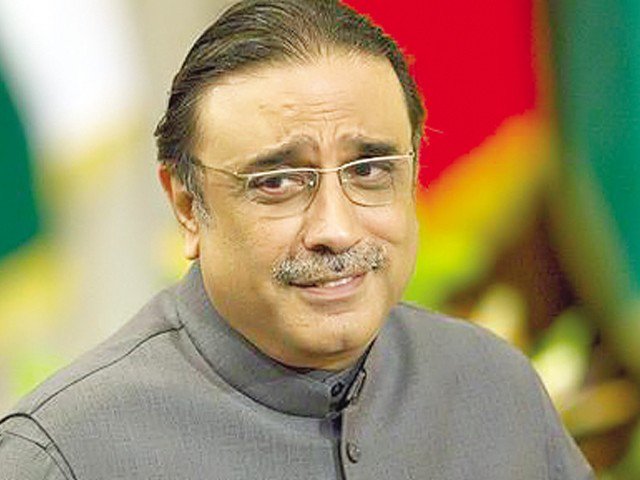 ---
Former President Asif Ali Zardari has regretted the remarks he made in an interview with a private TV channel on Friday that sought to give the impression of supporting the absconding former SSP Malir Rao Anwar.

In a statement issued in Islamabad on Saturday, Pakistan Peoples Party (PPP) Spokesperson Senator Farhatullah Babar said the party co-chairman has described his words as 'mis-spoken and regretted any offence to anyone'.

The former president also acknowledged in another TV interview today that his words about Rao Anwar were indeed mis-spoken, the Spokesperson said.

Denouncing extrajudicial killings as "abhorrent, criminal and unacceptable", Zardari called for bringing to justice all those involved in it.

"Enforced disappearances and extrajudicial killings are twins of a deepening curse. It is unthinkable that the Pakistan People's Party would support it in any form or manner," he was quoted as saying.

The party's record in and out of the parliament is a testimony to it, the statement added.

Rao Anwar is a brave kid: Asif Ali Zardari

"The former president realises that his remarks made unwittingly in the flow of conversation may have caused anguish and has regretted it."

In Friday's interview, Zardari had called Anwar a 'brave kid', who survived out of the 54 station house officers (SHO) participating in the operation against the Muttahida Qaumi Movement (MQM) in Karachi between 1994 and 1995.

When asked about Anwar's whereabouts and if the PPP government had hidden him, Zardari responded on a lighter note and stated, "you can come and check if we have hidden him or not."

He further went on to say, "When MQM came back into power, Anwar went underground."

Zardari said that this is merely a news item for the media and questioned, "Why are there not 444 petitions filed in the Supreme Court against these extra-judicial murders?" as he responded to the encounter specialist's alleged role in the 444 encounters conducted.

The ex-president hinted towards a scuffle between the Sindh government and Sindh police regarding a report submitted in the Supreme Court concerning Anwar and said, "The Inspector General Police (IGP) Sindh is appointed by the SC and not the Government of Sindh but let's not get into this as the SC is already very controversial these days."

Last month, a three-man inquiry committee formed to probe the killing of Naseemullah Mehsud alias Naqeebullah Mehsud in Karachi had found that former SSP Malir Rao Anwar staged a fake encounter to eliminate the young man.
COMMENTS (2)
Comments are moderated and generally will be posted if they are on-topic and not abusive.
For more information, please see our Comments FAQ