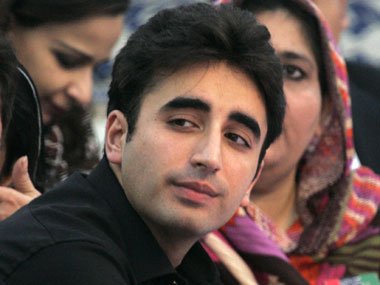 ---
KARACHI: Chairman Pakistan People's Party (PPP) Bilawal Bhutto Zardari has urged Prime Minister Shahid Khaqan Abbasi to shelve attempts to privatise Pakistan International Airlines (PIA) and Pakistan Steel or  or 'be ready to face stiff resistance.'

While presiding over a meeting of the Cabinet Committee on Privatisation (CCoP), PM Abbasi had approved a privatisation plan for both PIA and Pakistan Steel.

Criticising Abbasi, the PPP chairman said that commoners and experts were taken aback by the decision of a man who led the PIA before he launched his own profit-making private airline.

Abbasi gives go-ahead to PIA, PSM privatisation

Likewise, he added, Nawaz Sharif has dragged the largest state industrial unit to a point of operational death.

"Both PM Abbasi and the disqualified prime minister are conspiring to sell PIA and Pakistan Steel most probably to their undisclosed aides," Bilawal said. "They are selling national assets on one hand and purchasing on the other."

The PPP chief also directed his party to raise voice against, what he called, fraudulent privatisation of the new organisations in the Parliament and other available forums.