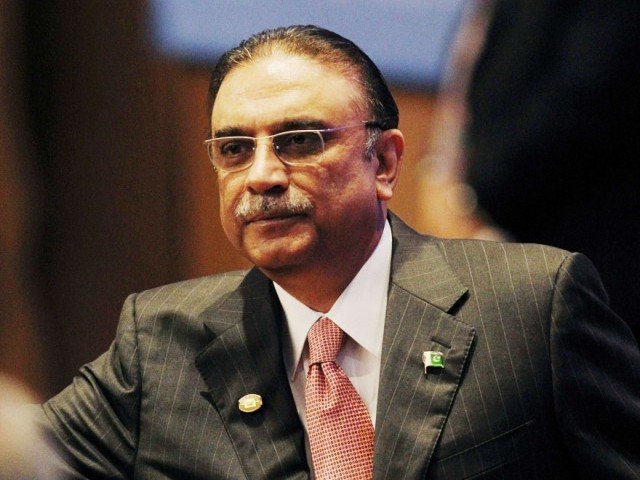 ---
Former President Asif Ali Zardari has categorically defended absconding SSP Rao Anwar while talking to a private news channel and declared him a "brave kid" who survived out of the 54 station house officers (SHO) participating in the operation against the Muttahida Qaumi Movement (MQM) in Karachi between 1994 and 1995.

When asked about Anwar's whereabouts and if the Pakistan Peoples Party (PPP) government has hidden him, Zardari responded on a lighter note and stated, "you can come and check if we have hidden him or not."

No sign of Rao Anwar

He further went on to say, "When MQM came back into power, Anwar went underground."

Zardari said that this is merely a news item for the media and questioned, "Why are there not 444 petitions filed in the Supreme Court against these extra-judicial murders?" as he responded to the encounter specialist's alleged role in the 444 encounters conducted.

The ex-president hinted towards a scuffle between the Sindh government and Sindh police regarding a report submitted in the Supreme Court concerning Anwar and said, "The Inspector General Police (IGP) Sindh is appointed by the SC and not the Government of Sindh but let's not get into this as the SC is already very controversial these days."

Last month, a three-man inquiry committee formed to probe the killing of Naseemullah Mehsud alias Naqeebullah Mehsud in Karachi had found that former SSP Rao Anwar staged a fake encounter to eliminate the young man.

The team, citing eyewitness accounts, said Naqeebullah was 'picked up' along with two other suspects – Hazrat Ali and Qasim – on January 3 by security personnel in civvies and taken to the Sachal Police Post before being moved to another location.

Never seen a case where suicide bomber's body is in one piece: CTD official on Rao Anwar attack

They were illegally detained and tortured until January 6 when the eyewitnesses were released while Naqeebullah remained in custody.

The eyewitnesses told the inquiry panel that they came to know of Naqeebullah's death in an 'encounter' from media reports on January 17, as did his family. The latter challenged the claims made by SSP Rao Anwar that Naqeebullah was a 'terrorist'.




COMMENTS (4)
Comments are moderated and generally will be posted if they are on-topic and not abusive.
For more information, please see our Comments FAQ