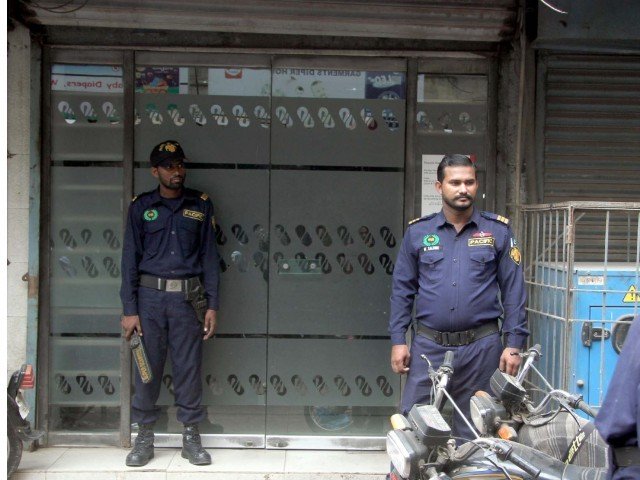 ---
ISLAMABAD: The police on Friday said they had solved a theft case in which Rs5.4 million were stolen from the ATM of Allied Bank in Super Market on February 10. Addressing a press conference at Kohsar Police Station, SP (City) Ahmed Iqbal said initially the bank management had lodged a complaint against three of their own staffers but when the police investigated the case, they found that a Christian sweeper who worked at the bank hatched the plan along with his friend.

Two Chinese nationals sentenced to one year in jail for ATM fraud in Karachi

The two suspects were identified as Nabeel Masih and Suleman Sarfraz, both around 20 years of age and residents of F-6/2 Christian slum. "They entered the bank on the night of February 10 from the roof opening and took away Rs5.4 million. The stolen money has been recovered from their homes," the SP said.

Five suspects held over water theft in Karachi as crackdown begins against tanker mafia

Another police officer said the opening of ATM case from which the cash was stolen required a key and a password. He said somehow, the person responsible for the key left it at the desk on that day, which the sweeper used to steal the cash. The officer said that the suspect also somehow knew the password of the ATM and on that specific night, the opening on the roof of the bank also remained unlocked.

Police insisted that though implausible the two youngsters were the real culprits in the theft. They said digital video recorder set which the suspects broke and threw away in a nearby jungle was also recovered.
COMMENTS
Comments are moderated and generally will be posted if they are on-topic and not abusive.
For more information, please see our Comments FAQ