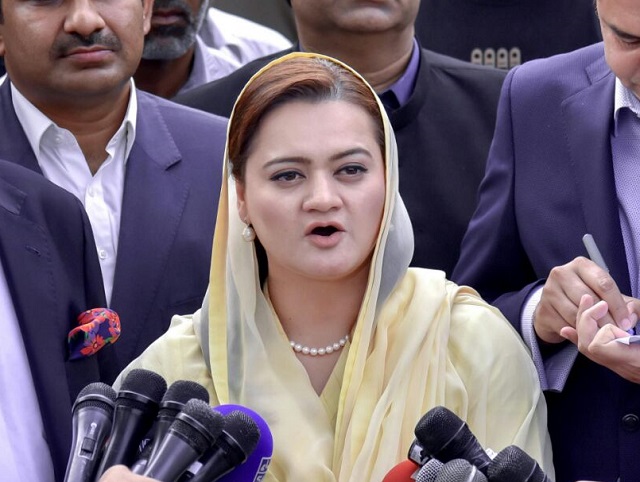 ---
ISLAMABAD: Minister of State for Information, Broadcasting, National History and Literary Heritage Marriyum Aurangzeb on Thursday said that only the names of the fugitives from law were put on the Exit Control List (ECL).

"There is no justification in demanding the names of the former prime minister [Nawaz Sharif], his daughter and son-in-law to be put on ECL, who have been appearing before the court thrice during the week and sometimes twice a day," she said while talking to the media outside Ehtsab Court.

NAB moves to put names of Sharif, four relatives on ECL

The minister said that the interior ministry would examine whether the request by NAB fulfilled the requirements for putting the names on the ECL or not and then take the decision accordingly.

The state minister said that for putting the names on the ECL they would have to look at the prescribed legal and constitutional procedures.

She said that the NAB had chosen to write the letter to the interior ministry when the cases were in their last phases and the verdicts were to be delivered. She said how could NAB know what would be the verdict of the court?

People are fighting my case: Nawaz Sharif

She said that in her view it should not have been done by NAB at this stage. Marriyum said that people were watching the filing of supplementary reference after reference, adding that they had neither found anything in the six references filed so far nor in the JIT reports.

She said that they even failed to ferret out anything from the boxes that the JIT presented in the Supreme Court. The minister said that they had not been able to unearth corruption of even a single penny.