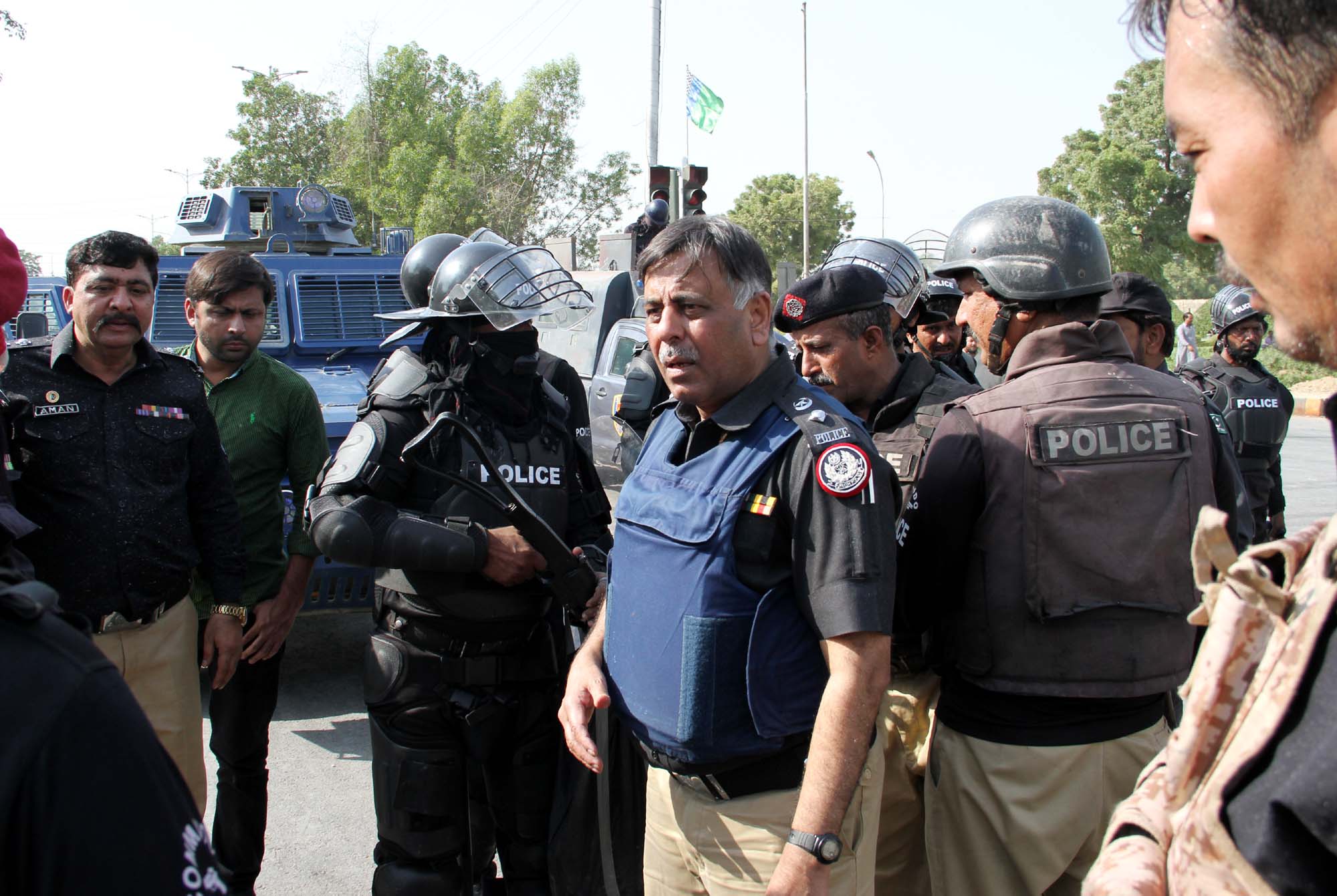 ---
The bodies of the two alleged suicide attackers on former senior superintendent police (SSP) Malir Rao Anwar are still in the morgue but have yet to be identified, CTD official told Express News.

On January 16, Rao Anwar claimed that he was the target of a suicide attack on Link Road, while traveling from his office in Gadap to his house in Malir Cantt.  However, in the alleged suicide attack, the attacker's body didn't blow up, but was badly burnt. While two other accomplices were killed in an exchange of fire with the police.

SC grants Rao Anwar protective bail till Friday, gives deadline for appearance

After the incident, the bodies of the attackers were placed in the morgue. Soon after this incident, proceedings against Rao Anwaar began in the Naqeebullah murder case.

A few days after the alleged suicide attack on the former SSP Malir, one body was identified by the name of Saeed Gul, belonging to Fareed Colony in Orangi Town. Gul Saeed's family hit back, saying he was innocent and had no ties to terrorists.

The bodies of both alleged terrorists have been placed in a Chhipa Welfare Foundation morgue near FTC, Karachi. One body is burnt, while the other is riddled with bullets.

The authorities at the morgue said that numerous people have come to identify the bodies, but nobody has claimed them yet. It is one of the most interesting cases, as the suicide attacker's body was still in one piece and fell far away from Rao Anwar's armoured vehicle.

Monitoring the crime scene after the alleged incident, Counter Terrorism Department (CTD) officer Omar Khattab said that he has yet to see a suicide attack where the body of the attacker was still in one piece, despite having worked on several cases related to suicide attacks.

Proceedings against the former SSP Malir commenced in the Naqeebullah murder case soon after the alleged 'attack'. The investigation for this case was also transferred to the CTD.

"A suicide bomber hit his motorcycle with my armoured vehicle when my convoy reached Malir Cantt area via a link road. He blew himself up after he fell down on the road," SSP Rao Anwar told reporters after the incident.

SSP Rao Anwar survives 'suicide attack' in Karachi

"His accomplices then opened fire on my convoy. My jawans retaliated from inside the APC [armoured personnel carrier] and killed the two attackers," he added.

A few militants also reportedly managed to escape under the cover of fire while the police and Rangers were busy in conducting search operation in the area.

After the attack, extra contingent of police and Rangers reached the site, cordoned off the area and collected evidence. Experts from the bomb disposal squad also reached the site, where media was not allowed to enter.
COMMENTS
Comments are moderated and generally will be posted if they are on-topic and not abusive.
For more information, please see our Comments FAQ