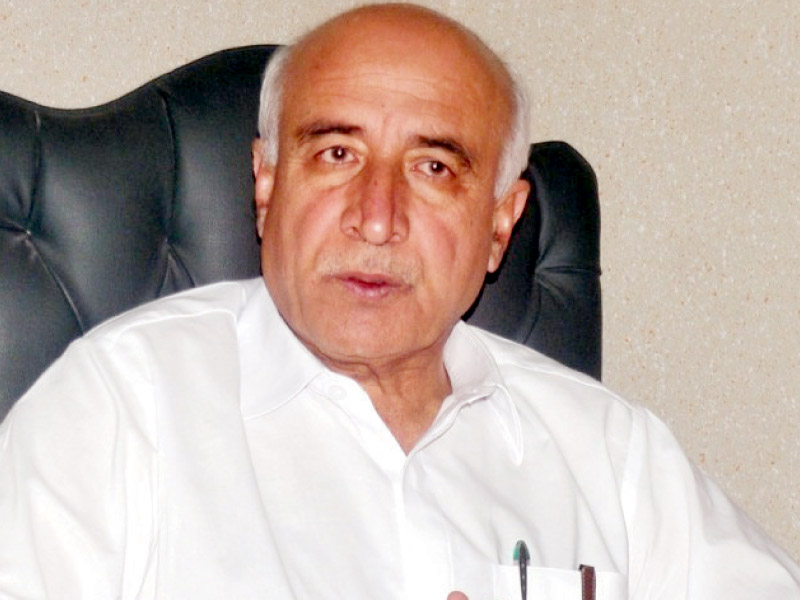 ---
QUETTA: Former Chief Minister of Balochistan Dr Abdul Malik Baloch said on Wednesday that our education sector needs immediate change and reform in the curriculum in keeping with modern standards.

He said this while addressing the Launch of Legislative Policy Gap Analysis Reports on SDGs 4 and 16 in Balochistan by United Nation Development Programme (UNDP).

Members of the Provincial Assembly Engineer Zamruk Khan, Dr Shama Ishaq Baloch, Yasmin Lehri, Samina Khan, Arif Siddique, William Jan Barkat, UNDP Balochistan representative Dawood Nangial, officers from Education department, civil society, media persons and people belonging to different fields were also present on the occasion.

Dr Malik said that education and health sectors were top priority of our government and the current government should also include both the sectors in priority list to increase literacy rate and promote standard education in the province.

Citizens should elect representatives in the upcoming elections who can work well for their economic development and prosperity and make the best policy and legislation for the province, he said.

Other speakers said that in order to develop the province economically, especially in the field of education, public-private partnerships and long-term programmes should be forged, because the economic and social development of any country is founded on high standard of education.

They emphasised reforming the old curriculum in which the government, parliamentarians, stakeholders, civil society and media all need to be on one platform. They said that in order to promote our native languages and culture, our children should be taught in their native tongues.

"But for economic development of the region learning English is need of the hour. The world has become a global village, and learning the English language would enhance communication skills so crucial to international trade and business."

They said that the present government has also made legislations related to disabled persons and minorities which must be implemented.

The speakers also said parents are main stakeholders and they should be included in the consultative process.

They said that a strong mechanism on emergency basis should be put in place to overcome the problems highlighted in the report presented by UNDP on education.