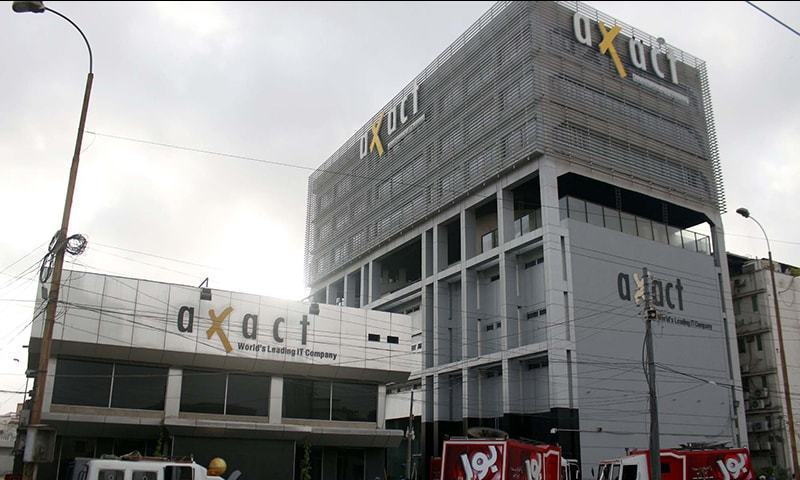 ---
KARACHI: A legal notice has been served on the Federal Investigation Agency by the Pakistan Broadcasters Association for the agency "to take immediate steps regarding the fake degrees issued by Axact" in light of a pending Supreme Court case.

Interestingly, the notice was originally drafted by Asma Jahangir a day before she died. It was later submitted –with some amendments – by the law firm Ahmad and Qazi.

Graduates of Ashwood University

It notes that the PBA has filed a petition in the SC requesting that it be made party to the proceedings there as Bol News and its parent company Labbaik are sister concerns of Axact.

The notice accuses the FIA of failing to "address or even divulge in certain important aspects of the case", or take measures to "advance investigative inquiries" against the culprits.

PBA believes that the case in the SC is "being set up to fail", accusing the FIA of misleading the SC about vital evidence and lapses in all Axact-related cases.

It voiced concern that the ties between Labbaik and Axact were never investigated or disclosed before the SC, and that if the quality of prosecution at the trial court level is not improved, with new evidence submitted, "fast tracking" will only lead to the "acquittals of criminals" rather than justice.

PBA says that evidence in the trial court suggests that FIA Karachi abruptly stopped a money laundering investigation against Axact, while PBA's information says that the investigators made "no actual joint cooperation" with foreign law enforcement agencies, nor did they attempt to collect evidence from foreign sources. PBA says that this constitutes "gross negligence", while also accusing the FIA of withholding key evidence "under pressure".

It says that the case went awry after the first special public prosecutor left the case. The notice says that the FIA is aware of 84 Axact websites that are still active, but it has failed to investigate them.

Axact scam: SC wants fake degree case resolved real fast

PBA is demanding that the FIA lodge a new FIR with respect to ongoing activities, reopen the money laundering investigation, reinstate Barrister Zahid Jamil as special public prosecutor, authorise international investigations, verify past correspondence with the US Federal Bureau of Investigation regarding Axact cases in that country, respond to the US Federal Trade Commission and follow up with them on interviewing witnesses, and obtaining Axact LLC's details and bank accounts from Dubai.
COMMENTS
Comments are moderated and generally will be posted if they are on-topic and not abusive.
For more information, please see our Comments FAQ