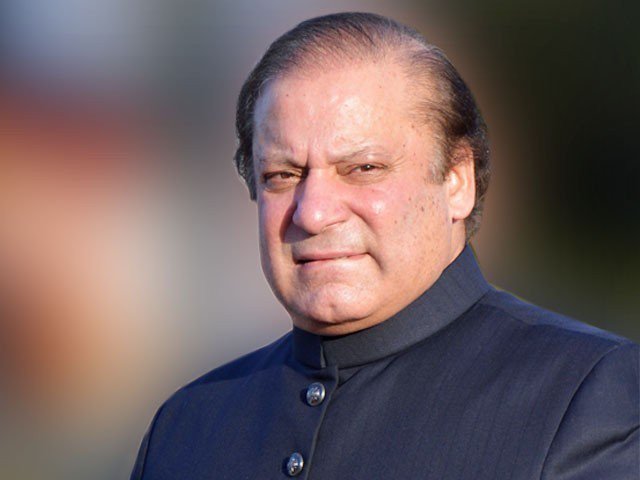 ---
LAHORE: Deposed prime minister Nawaz Sharif has termed his party's victory in the Lodhran by-election 'unthinkable', indicating that the poll result was not just unpredictable for the Pakistan Tehreek-e-Insaf (PTI) but for the ruling Pakistan Muslim League-Nawaz (PML-N) as well.

"This unthinkable result is a victory of our efforts to restore the sanctity of vote. People are responding to our efforts otherwise this wouldn't have happened," Sharif said on Wednesday while talking to the media after expressing condolences with Mufti Raghib Naeemi on the death of his grandmother.

Maryam says Lodhran by-poll result has set the tone for 2018 polls

In a major setback for the PTI ahead of the June 2018 general elections, its candidate Ali Tareen on Monday lost a crucial by-poll in the National Assembly's NA-154 constituency of Punjab's Lodhran district to their archrival, the PML-N with a considerable margin.

"This was Almighty's blessing that we managed to turn the tables on our opponents by winning the seat by a sizable margin. People consider our victory in Lodhran as unthinkable and unimaginable. We will take our message of restoring the sanctity of vote to every nook and corner of the country," he added.

He advised the judges to keep the Day of Judgment in mind before doing justice. "Judges should bear in mind that they will be held accountable for their judgments," he said.

NAB moves to put names of Sharif, four relatives on ECL

He said their political rivals, the PTI, indulged in the politics of lies, accusations and blame game but it had brought them no good.

"Despite all what they have done, they were declared honest and righteous by our honourable courts while I was disqualified for not taking pay from my son," he added.

According to a source, the PML-N was not very confident of winning the NA-154 by-poll, and it was the lack of confidence in the PML-N camp that no senior leader took part in the election campaign.
COMMENTS (1)
Comments are moderated and generally will be posted if they are on-topic and not abusive.
For more information, please see our Comments FAQ