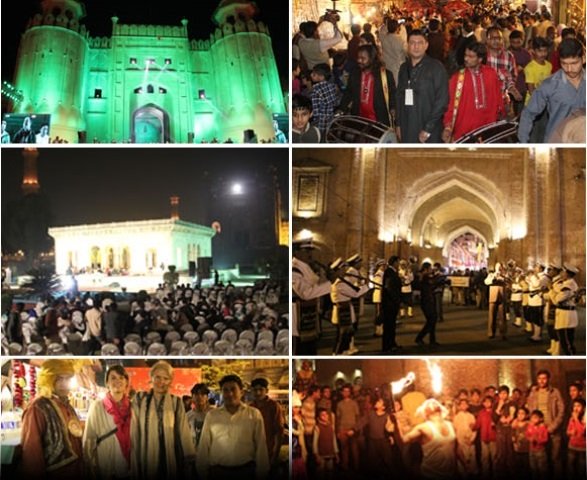 ---
LAHORE: The Walled City of Lahore Authority (WCLA) has decided to use virtual reality (VR) technology to showcase the old and unique heritage of the walled city through its website walledcitylahore.gop.pk.

The authority is developing its new website that will offer VR tours of different sites of the walled city, especially historical monuments. These VR tours will enable the people to see the walled city from anywhere in the world, a spokesperson of the WCLA told The Express Tribune on Wednesday.

WCLA conducts biggest photo walk of the year

She said the currently the new website is under construction and soon it will be available to people around the world. The new website will have several dynamic features for easy access and quick flow of information.

New sections of videos and testimonials are also being added with live social media feed. A new feature of purchasing online tickets of heritage sites, like Lahore Fort and Shahi Hammam is also being added along with an online shop where publications and other products by the WCLA will be available for the people to buy.

The first website was made when the authority was established in 2012. With increase in work and activities of the WCLA planned to redesign the website using more dynamic feature and latest technologies. The new website will have completely changed layout with videos of the walled city.

Virtual reality tours section is also a part of this new website. This will provide an introduction of VR tour and leads to virtual reality subscription page. The VR tours of different monuments inside the walled city will be showcased here with detailed description.

Children's Literature Festival to be held inside Walled City

Infographics of the walled city will also be added in this website. Historical sight to visit will also be included for the tourism purposes while events, blogs, news, advertisements, testimonials and picture gallery will also be part of it. Online booking of guided tours will also be done from the website as Google map integration will also be available.

WCLA Director General Kamran Lashari said the technology has something which has made things easier to people and that is why we are upgrading and re-launching the official website of the WCLA. It will have all what anyone loving heritage needs.

This effort is being made to increase awareness about the Walled City of Lahore among the masses and internationally. So far all the information regarding walled city has not been available on the internet and many interesting places are missing. For this purpose we will be providing a complete guide in the website for the heritage lovers and those who want to know more about WCLA activities.