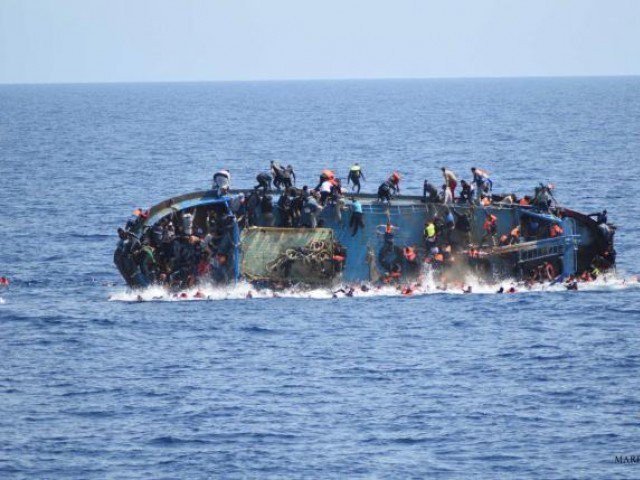 ---
The bodies of 11 Pakistanis who died in a boat accident in Libya on February 2 arrived in Islamabad on Wednesday.

According to a Foreign Office statement, ambassador Shah Jamal, special secretary administration, received the bodies from authorities at the Benazir Bhutto International Airport.

After the completion of required identification and documentation processes, the bodies were handed over to the relatives of the victims, and were transported via ambulances to their respective hometowns.

On February 2, a boat carrying the migrants had capsized off the coast of Zuwara, International Organisation for Migration spokesperson Olivia Headon told reporters in Geneva by phone from Tunis.

90 migrants, mostly Pakistanis, believed dead in shipwreck off Libya

"At least 90 migrants are reported to have drowned, when a boat capsized off the coast of Libya this [Feb 2] morning", the agency added in a statement.

It also said,"16 bodies are reported to have washed up on Libyan shores", including two Libyan nationals and eight Pakistanis.

Two survivors from the disaster had swum to shore, while another was rescued by a fishing boat, it further added.
COMMENTS (1)
Comments are moderated and generally will be posted if they are on-topic and not abusive.
For more information, please see our Comments FAQ