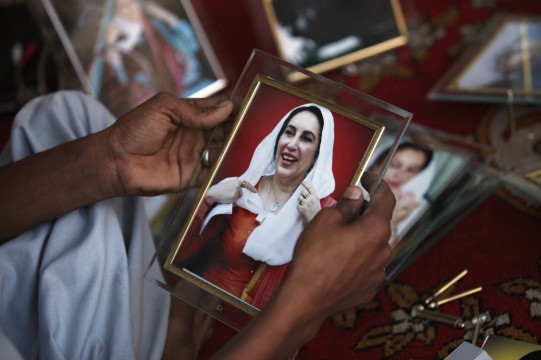 ---
RAWALPINDI:
The Federal Investigation Agency (FIA) submitted a challan of 5 accused in Benazir Bhutto's assassination case on Wednesday.
The case was heard at the Adiala Jail in Rawalpindi.
The challan was submitted by special prosecutor Chaudhry Zulfiqar Ali.
The accused included Rifaqat Hussain, Hasnain Gul, Aitezaz Shah, Abdul Rasheed and Sher Zaman who are under custody.
The accused were given a copy of the challan. The charges will be formally announced on June 12.
COMMENTS
Comments are moderated and generally will be posted if they are on-topic and not abusive.
For more information, please see our Comments FAQ