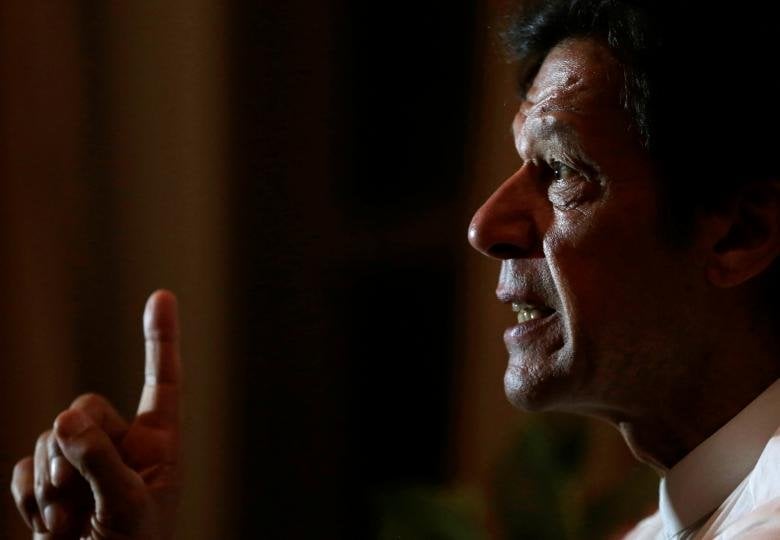 ---
ISLAMABAD: The Supreme Court on Tuesday asked for the permission papers of the construction Pakistan Tehreek-e-Insaf chief Imran Khan's house in Bani Gala.

During the hearing of the illegal construction in Bani Gala, the bench sought the permission letter allowing the construction of the house. "Did Imran take permission from related authorities for the construction of his home?," the Chief Justice of Pakistan (CJP) Mian Saqib Nisar questioned.

Imran's Bani Gala residence declared illegal

"Babar Awan, the counsel for Imran, did not cooperate on the construction and encroachment issue," the additional attorney general responded adding that the court had ordered to give suggestions after meeting all the concerned parties

"There is a suggestion that all sorts of construction at Bani Gala be stopped," he further added.

"There is a suggestion that the gas and electricity departments be asked not to issue Non-Objection Certificate (NOC)," he completed.

Opposing counsel, Awan, gave his arguments, "There are three types of property in Bani Gala. The private owners have the permission to use their property as per their wish," he said.

"The building regulations must be followed, in any case," the CJP remarked.

"The Capital Development Authority (CDA) has no relation with private property," Awan responded. "The Islamabad Corporation has 50 unions, 33 union councils are rural while 17 are urban."

"Constructions around Rawal dam are illegal," he added.

On May 10, 2017, Pakistan Tehreek-e-Insaf (PTI) chief Imran Khan's bid to rid Bani Gala of encroachments backfired when the Supreme Court was informed that 122 illegal constructions in the area included a portion of Khan's 300 kanal residence itself.

The CDA and the Islamabad Capital Territory (ICT) administration submitted a two-page report, along with a list of 122 illegal constructions, in response to the apex court's April 24 order in a suo motu case of municipal lawlessness in Bani Gala, Islamabad.

Imran sees NA-154 defeat an opportunity to learn

The notice was taken on a complaint by Khan himself, highlighting large-scale encroachment on the botanical garden and the park in Bani Gala going on unchecked. The park is not only shrinking in size but is also subjected to massive cutting of trees, threatening the wellbeing of future generations, especially since Pakistan is one of the worst victims of global warming, the complaint by the PTI chief stated.
COMMENTS
Comments are moderated and generally will be posted if they are on-topic and not abusive.
For more information, please see our Comments FAQ