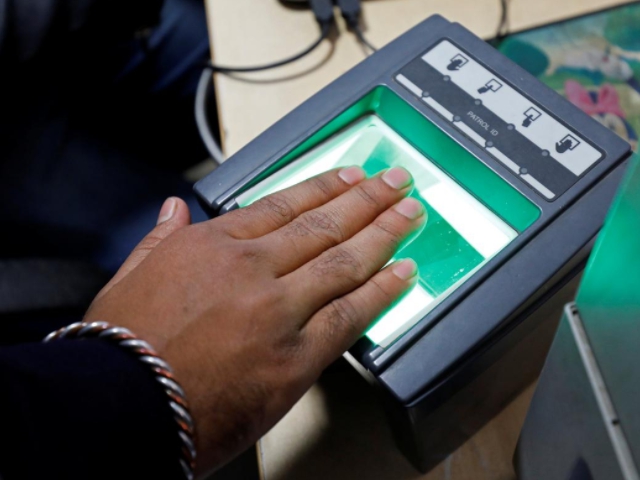 ---
Researchers and journalists who have identified loopholes in India's massive national identity card project have said they have been slapped with criminal cases or harassed by government agencies because of their work.


Last month, the Unique Identification Authority of India (UIDAI), the semi-government body responsible for the national identity project, called Aadhaar, or "Basis", filed a criminal case against The Tribune, India's English-language daily newspaper for publishing a story that said access to the card's database could be bought for Rs500.




Reuters spoke to eight additional researchers, activists and journalists who have complained of being harassed after writing about Aadhaar. They said UIDAI and other government agencies were extremely sensitive to criticism of the Aadhaar programme.





Aadhaar is a biometric identification card that is becoming integral to the digitisation of India's economy, with over 1.1 billion users and the world's biggest database.
Indians have been asked to furnish their Aadhaar numbers for a host of transactions including accessing bank accounts, paying taxes, receiving subsidies, acquiring a mobile number, settling a property deal and registering a marriage.
The Tribune said one of its reporters purchased access to a portal that could provide data linked to any Aadhaar cardholder.
The UIDAI complaint, filed with the police cyber cell in the capital, New Delhi, accused the newspaper, the reporter, and others of cheating by impersonation, forgery and unauthorised access to a computer network.
Media associations sharply criticised the action - the Editors Guild of India said UIDAI's move was "clearly meant to browbeat a journalist whose story was of great public interest. It is unfair, unjustified and a direct attack on the freedom of the press."
In response, the agency said "an impression was being created in media that UIDAI is targeting the media or whistleblowers or shooting the messenger."
"That is not at all true. It is for the act of unauthorised access, criminal proceedings have been launched," it said in a statement.
Osama Manzar, the director of the Digital Empowerment Foundation, a New Delhi-based NGO, called the government's prickliness "a clear sign that rather than it wanting to learn how to make Aadhaar a tool of empowerment, it actually wants to use it as a coercive tool of disempowerment".
Data Leakage
Last May, the Centre for Internet and Society (CIS), an independent Indian advocacy group, published a report that government websites had inadvertently leaked several million identification numbers from the project.
UIDAI sent the CIS a legal notice within days, said Srinivas Kodali, one of the authors of the report.
The notice alleged that some of the data cited in the report would only be available if the site had been accessed illegally. The UIDAI wrote that the people involved had to be "brought to justice."
According to Kodali, two more notices followed, addressed to the group's directors and two researchers, containing more accusations. "They said it was a criminal conspiracy, and demanded that we send individual responses," he said.
CIS then received questions about its funding from the home ministry section that grants NGOs permission to receive foreign funding, said a source in the group who saw the letter. CIS viewed this as a threat to its funding, the source said.
CIS declined to comment on the notices or on the questions about funding.
UIDAI did not reply to multiple e-mails seeking comment on the accusations about CIS and similar complaints by other activists and journalists, and officials could not be reached by phone. Officials at the Ministry of Information Technology that supervises UIDAI were unreachable by phone.
In a column in the Economic Times newspaper in January, Ajay Pandey, the head of the UIDAI, wrote: "The data of all Aadhaar holders is safe and secure. One should not believe rumours or claims made on its so-called 'breach'."
R.S. Sharma, the head of India's telecom regulatory body, said there was an "orchestrated campaign" against Aadhaar as it was against the interests of those who operated in the shadow economy with fictitious names, or were skimming off subsidies.
"It is going to clean up many systems," Sharma told a television channel last month. "That's probably one of the reasons why people realise that this is now becoming too difficult or too dangerous for them."
"That trip to Turkey?"
A Bangalore researcher who contributed to the CIS report said scrutiny by police and government officials was a common occurrence, but harassment was stepped up after it was published.
"Sometimes people from the police station visit you. Other times from the Home Ministry. It was intimidating," the researcher said.
The person, who asked not to be named for fear of reprisal, said police officers asked questions like "How was that trip to Turkey?'," to make it clear the subjects were under surveillance.
When Sameer Kochhar, a social scientist and author of books on Aadhaar, demonstrated how the system's biometrics safeguards could be bypassed last year, UIDAI filed a police report in New Delhi, a person familiar with the matter said.
Subsequently, Kochhar received at least three notices from the Delhi Police alleging that he had violated 14 sections under three separate laws, the person said.
Kochhar's lawyer declined comment. Delhi Police officials declined comment.
Critics have warned Aadhaar could be used as an instrument of state surveillance while data security and privacy regulations are still to be framed.
Former central bank governor Raghuram Rajan said last month that the government needed to prove it would protect the privacy of Aadhaar.
"I do think that we have to assure the public that their data is safe," Rajan said. "All these reports about easy availability of data are worrying and we have to ensure security. We cannot just say trust us, trust us, it's all secure."